5 min to read
Experience the New Personalized and Improved OneDrive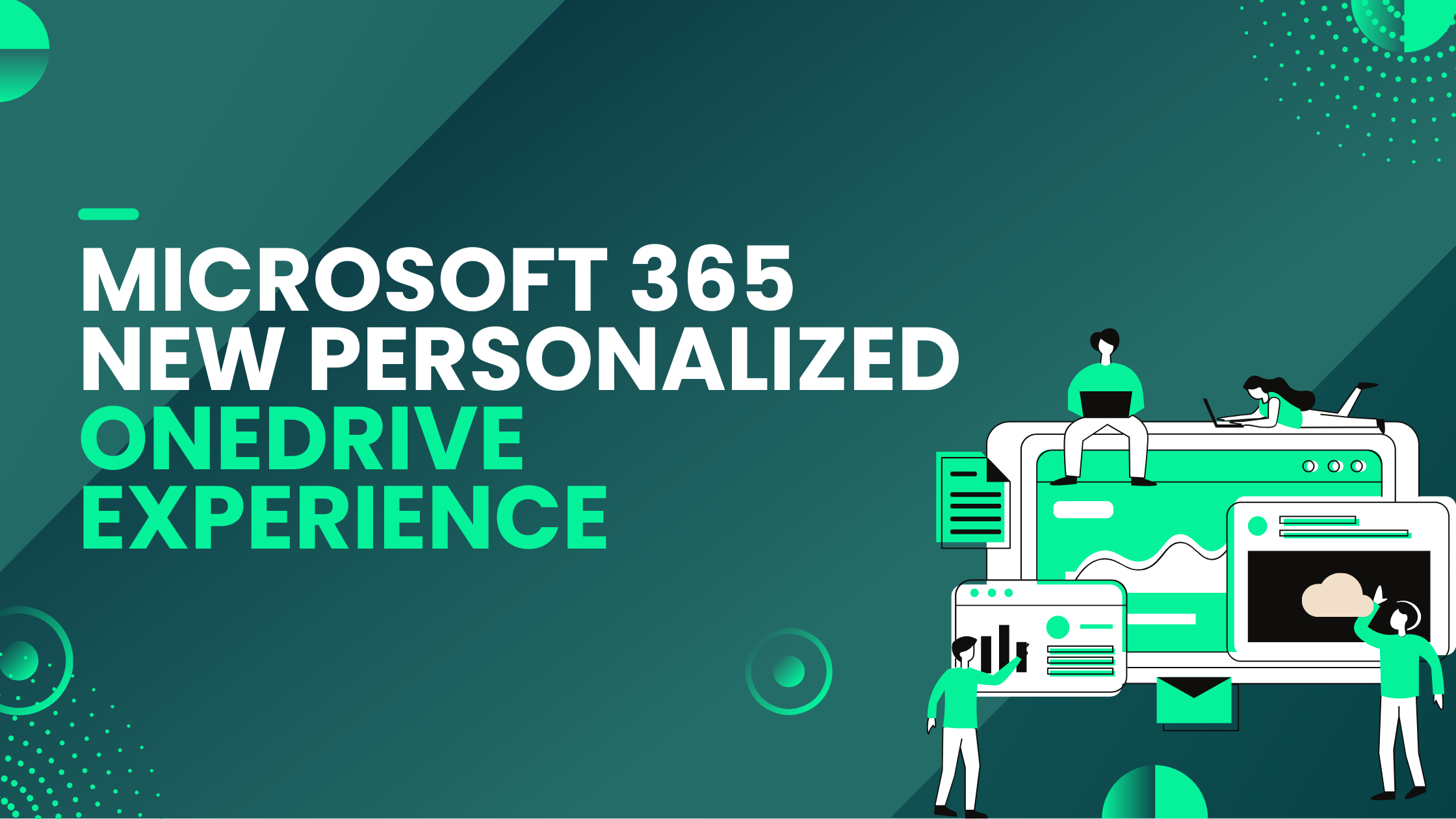 With Microsoft OneDrive, you enjoy the freedom of accessing & collaborating with the file anywhere paired with world class security and compliance. But to cope up with the current pace of work and constant task switching demands, Microsoft has loaded OneDrive with many new features.
It's both a visual and functional upgrade designed to help you get to files quickly and keep your content organized in multiple ways that include :
New OneDrive Home
Shared files in single view
People view
Meetings view
File type filters
Colored Folders
Favorite your files
Open in app
OneDrive Experience in Teams
New OneDrive Home
As OneDrive is more with files, Microsoft is bringing in a new enriched Home experience to find files faster to speed up your daily routine.
Also, the new "For you" area uses AI-powered file recommendations to surface files personalized to you, bringing the most relevant, time-sensitive content to top of your OneDrive.
It also renders rich, context-based organization, such as views that show you recent, shared, favorite and files from people & meetings.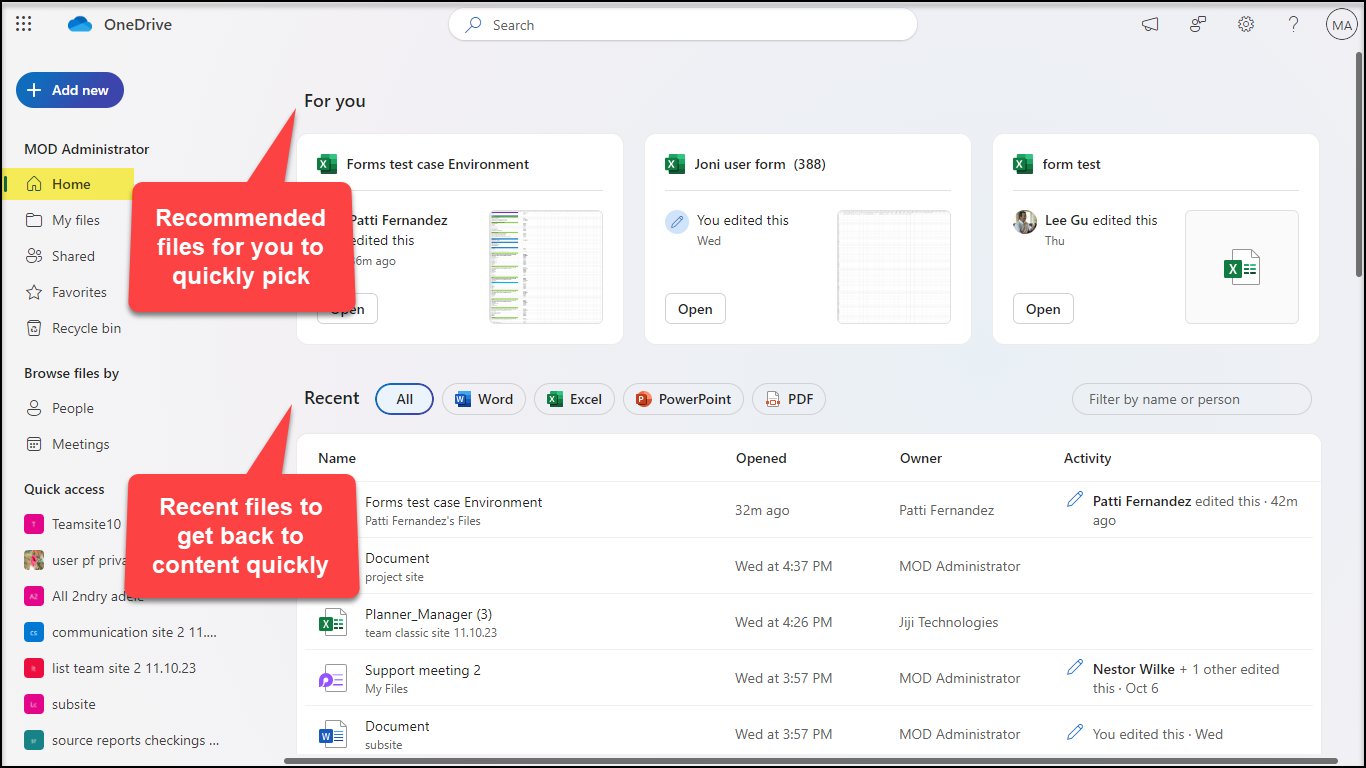 Let's see in detail the new features part of the new Home Page.
All Shared files in a single view
Microsoft is bringing in a luxury to find all your shared files in a single view no matter where it was shared and if it was shared internally or externally.
You can witness both the files Shared by You and Shared With You here. You can also filter based on the file types – Folder , Word, Excel, PowerPoint, PDF.
The activity column gives more specific information as to have a quick view on what's happening with those shared files.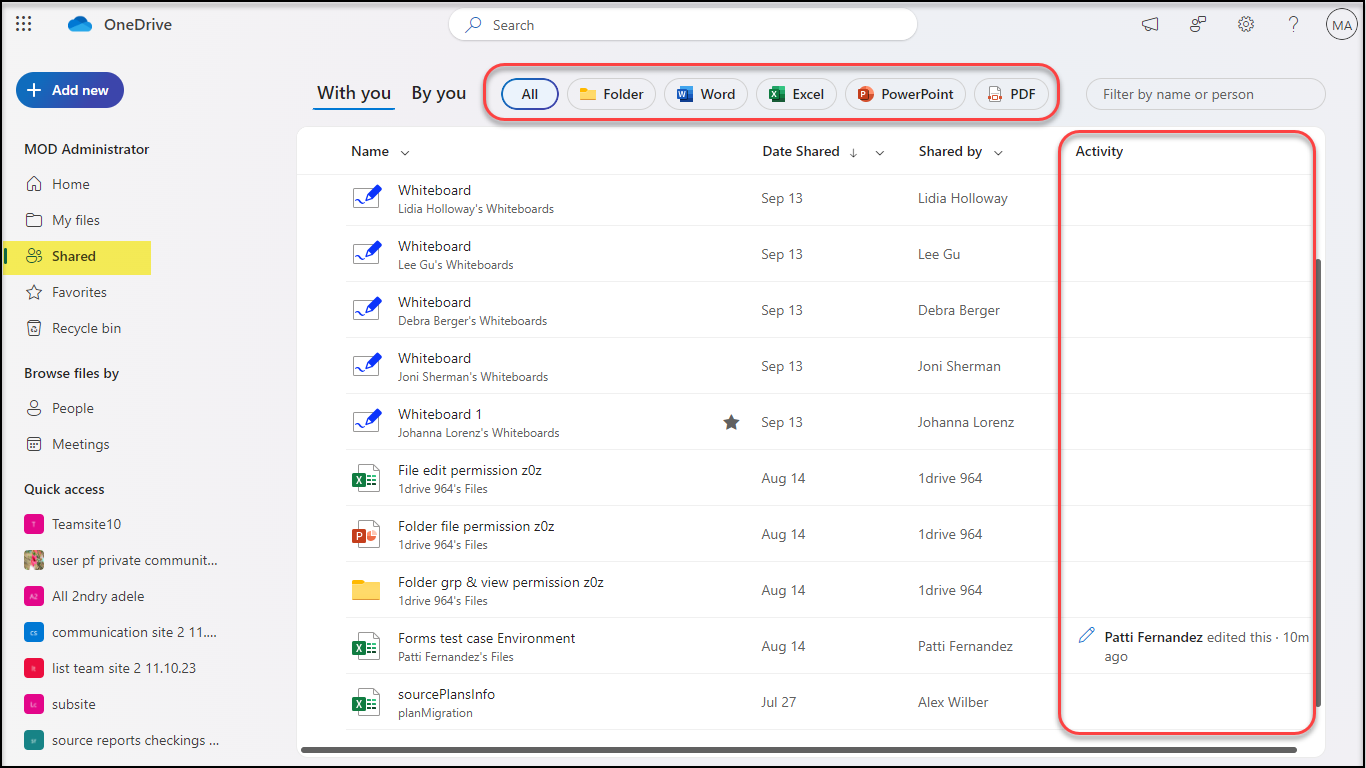 People view
It is sometimes easier to remember the person who shared the file compared to the name of a file. Keeping this is mind, Microsoft introduces a view where your files are organized by the people you are working with. Not only Files, Folders shared by the people are also displayed here.
| | |
| --- | --- |
| | You can pin the people to get their files displayed to the top similar to conversations. |
| | |
| --- | --- |
| You will also get the last updated information displayed over the file / folder. | |
Here's a glimpse of the People view.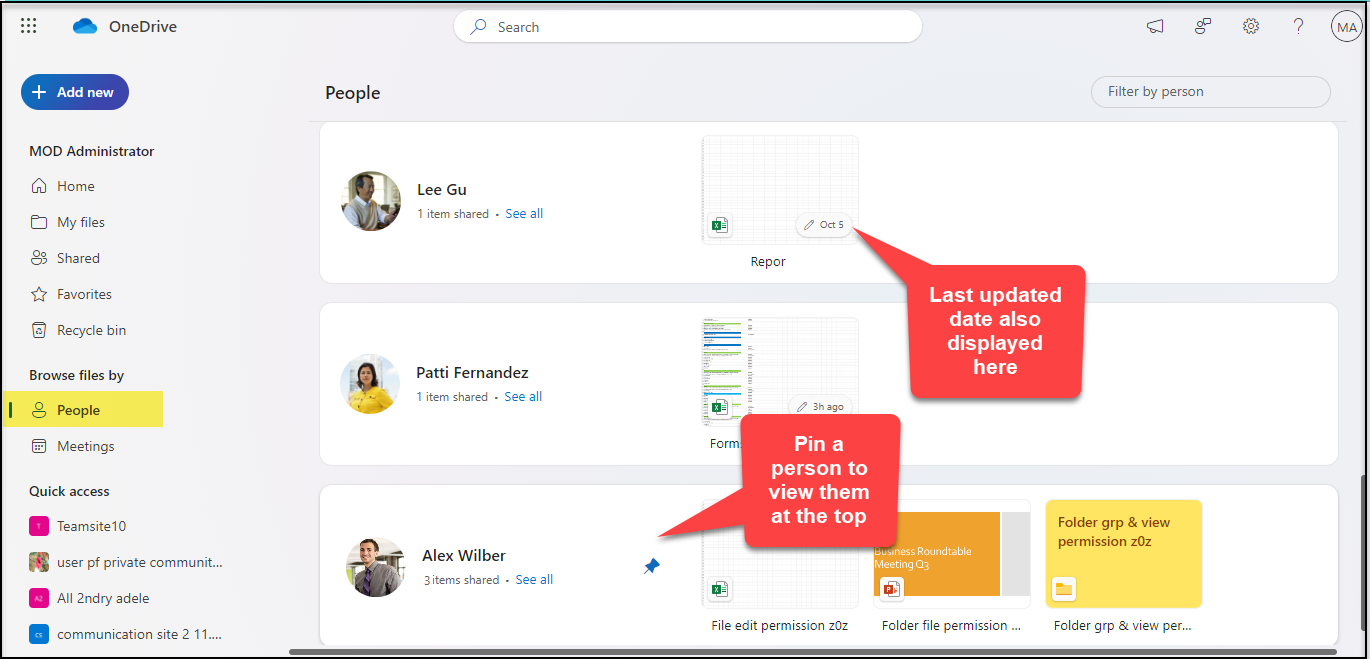 Meetings view
Meetings view surfaces all files shared during your meetings, your meeting chats, notes and Loop components. You can even see files that will be used in upcoming meetings.
These Meeting experiences are expected to roll later this year. For now, files shared part of the Past Meetings are listed.
File type filters
File type filters makes you search way more easier. These filters are made available in
   ✓   Home Page
   ✓   Shared
   ✓   Favorites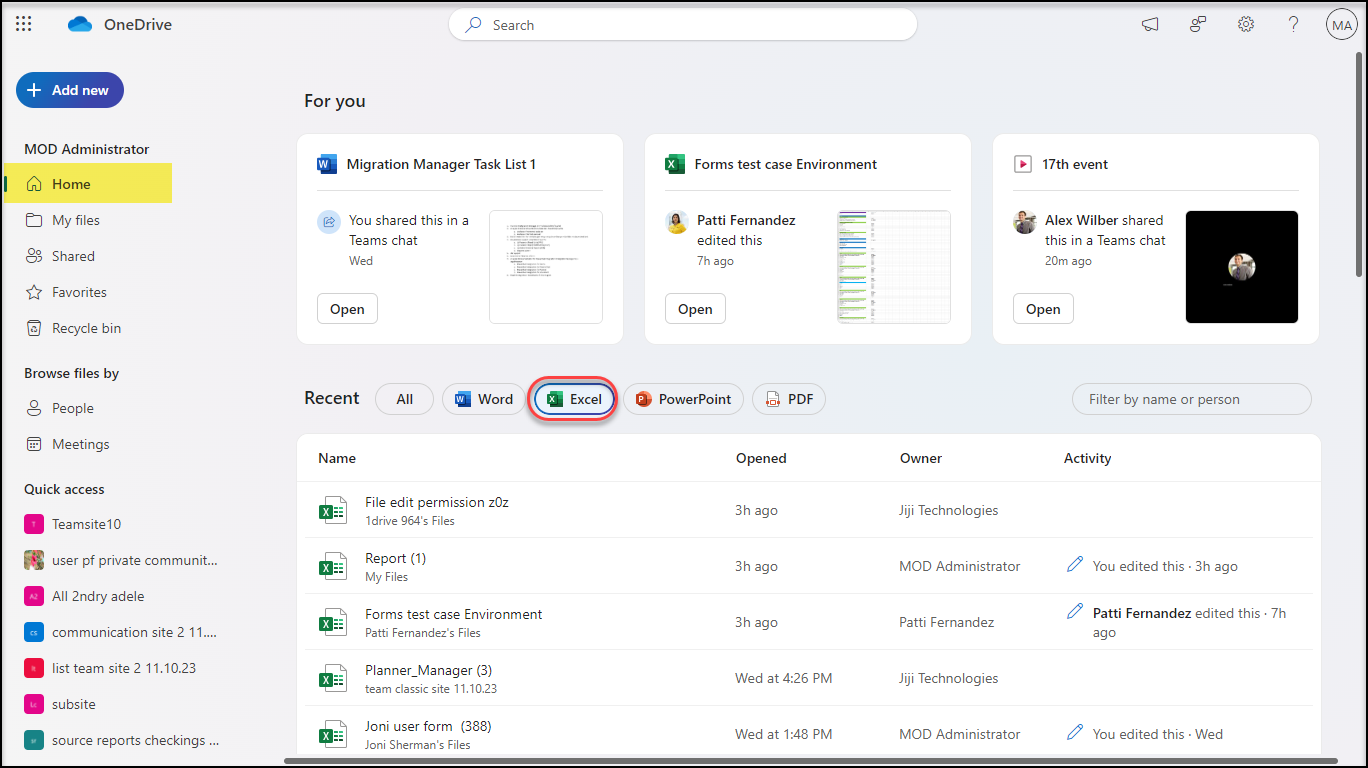 Colored Folders
To personalize and customize your OneDrive view, Microsoft has introduced colored Folders. Now you have the option to change the color of a Folder. Using this, you can provide different shades for different types of folders.
Create Folder with personalized color
Update you Folder Color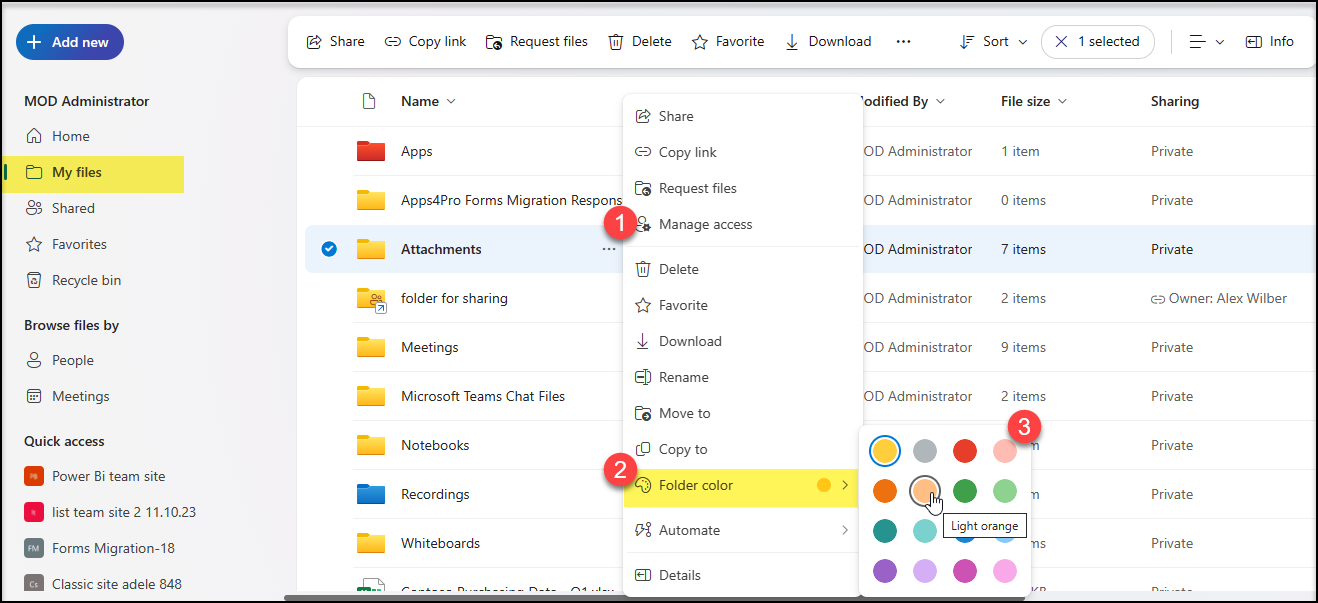 Favorite your files
You can easily favorite files in OneDrive using the familiar 'star-tap' experience found in Microsoft 365 apps. All your favorites will appear in one organized view, no matter which app you used to favorite them. We can witness the favoriting experience across OneDrive in Home, My Files, Shared, File View of People & Meetings.
Favorite a file / folder
Way 1 : From the File Options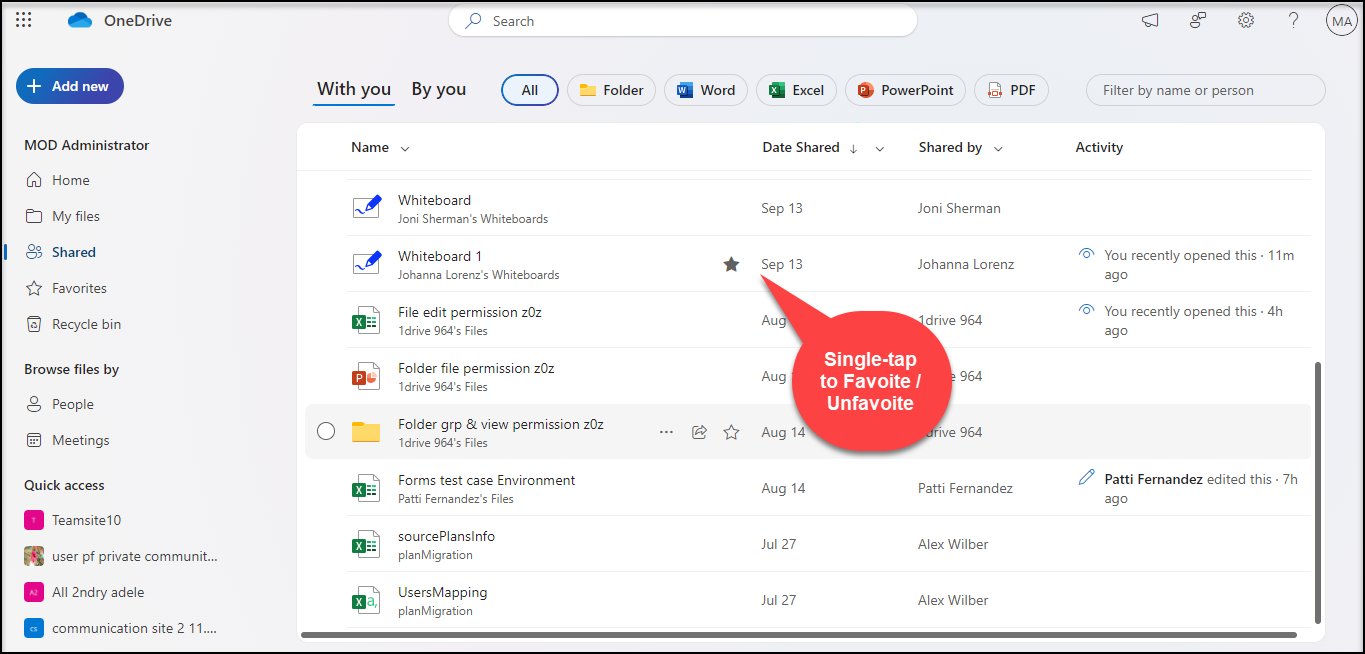 Way 2 : In My Files, you get an option in the top panel.

Favorites View
You can find all the favorited files and folders in the Favorites view for quick reference.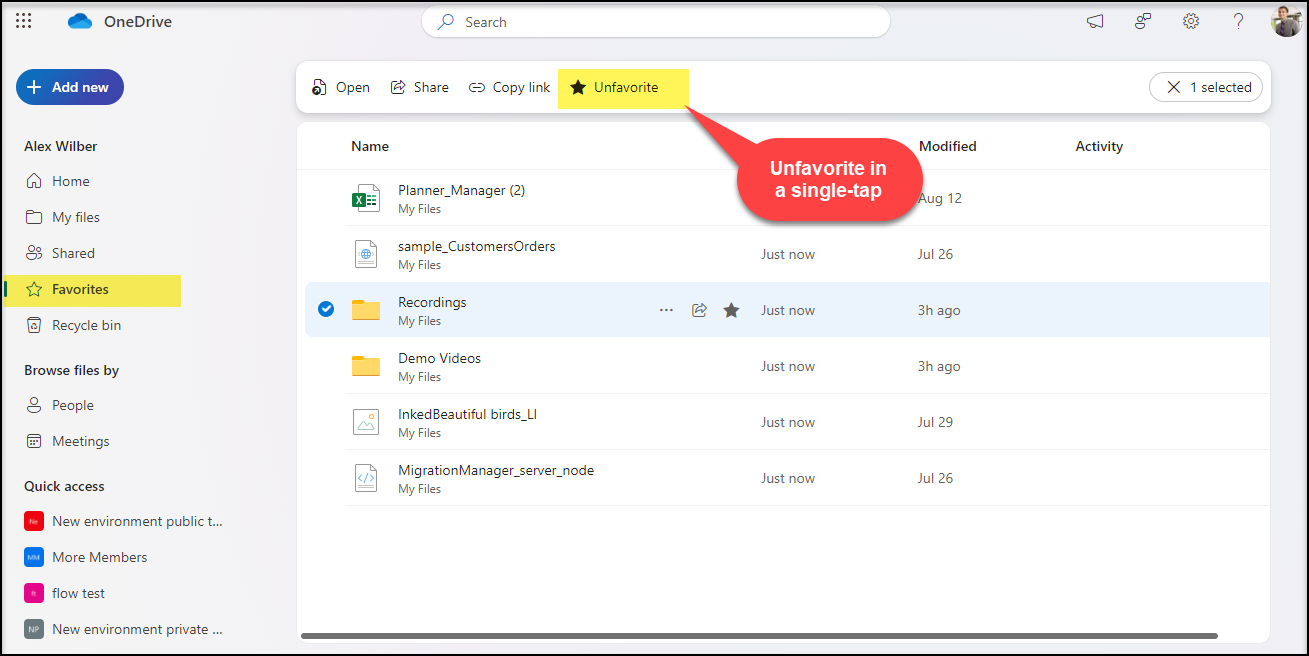 Add shortcut to My Files
To help easily get back to shared content, you can add Shortcut links to them within your existing OneDrive folders. This experience is planned for later this year.
For now in the People View, for the folders that are shared, we get an additional option to add them as shortcut in MyFiles as indicated below.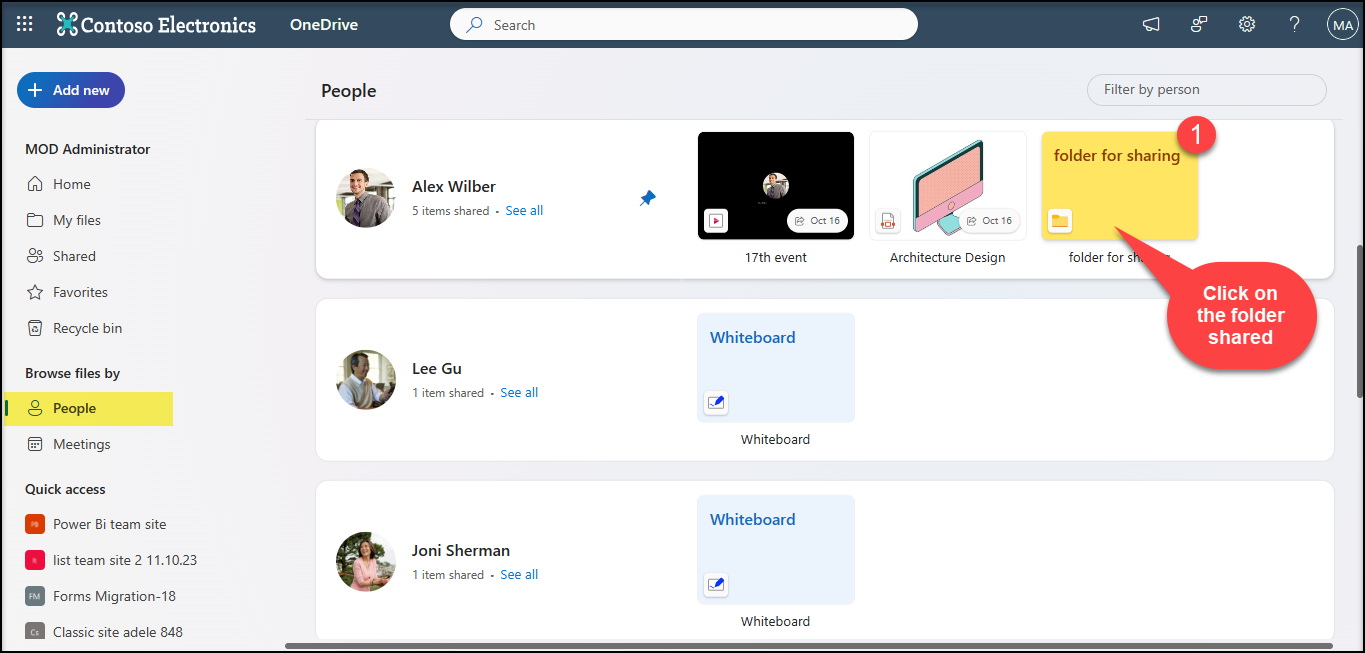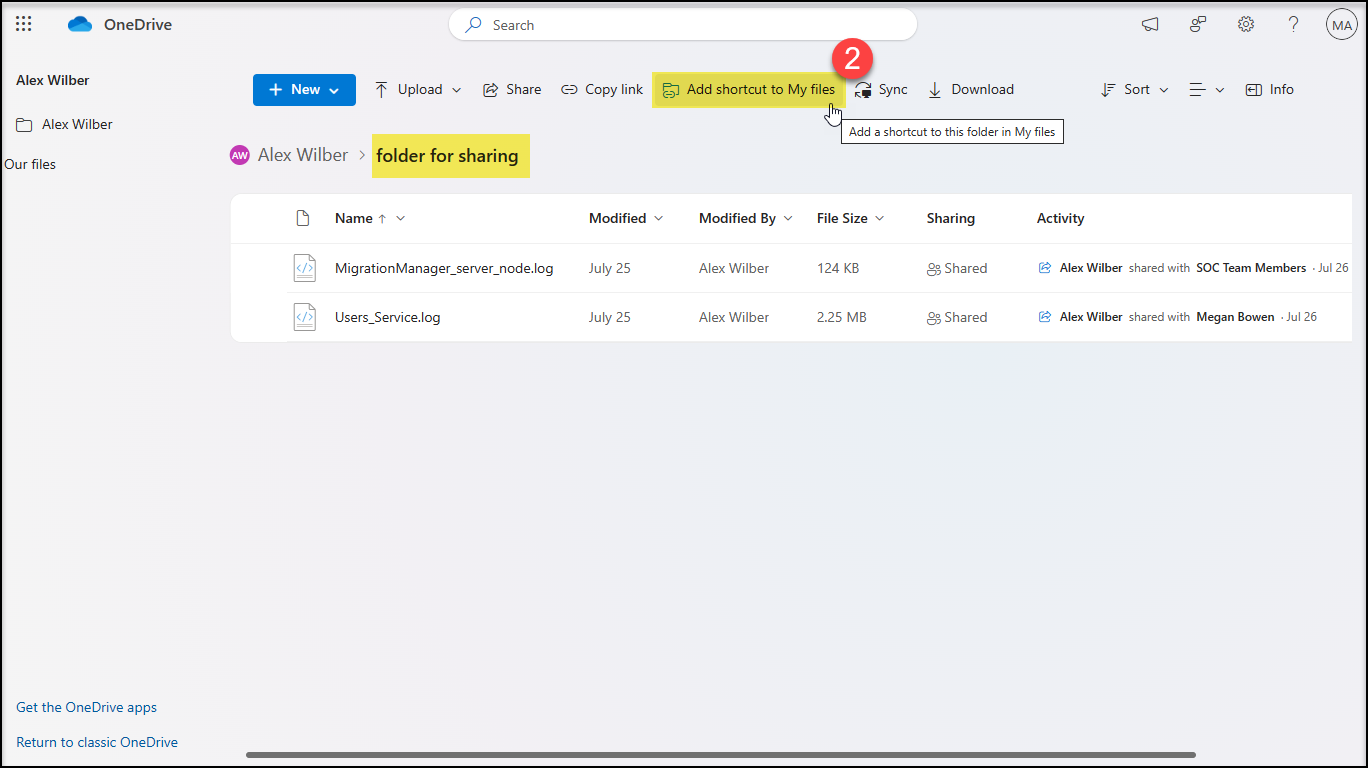 Shortcut added to My files

Open in app
Previously, with the "Open in app" option you can open the files of the Office Apps in the desktop view. Now, this is even extended to non-office apps such as PDFs, .JPEGs, and MP4s.
You can open these files of non-office apps in desktop apps to view and make changes to those files. We expect these updates to come by the end of the year.
OneDrive Experience in Teams
All of the above-mentioned features will also be available in the Files app in Teams. You'll get a consistent and familiar OneDrive experience whether you are using OneDrive in your browser or working out of Microsoft Teams. The Files app in Teams will let you easily discover your recent and shared files whether they are from your chats, channels or meetings. We expect these updates to come to Teams by the end of the year.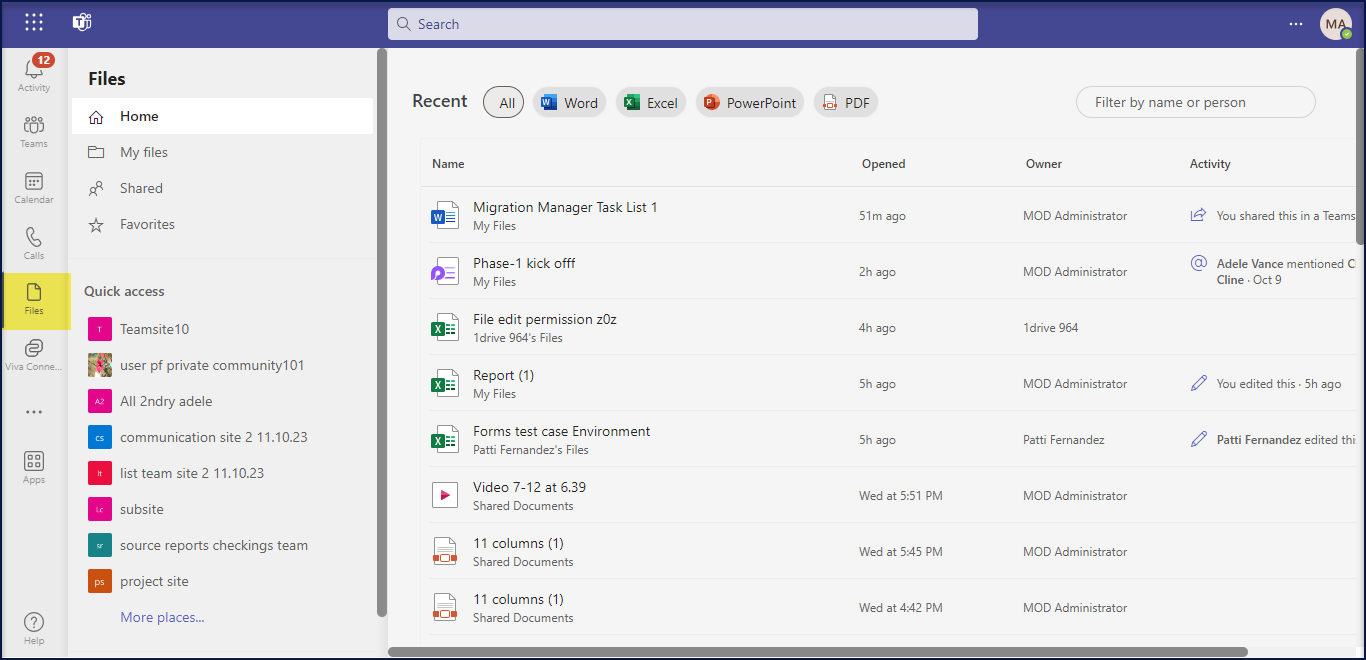 Reference : https://techcommunity.microsoft.com/microsoft-onedrive-blog/experience-the-new-onedrive-fast-organized-and-personalized