2 min to read
The new Microsoft Planner - A unified experience bringing together to-dos, tasks, plans and projects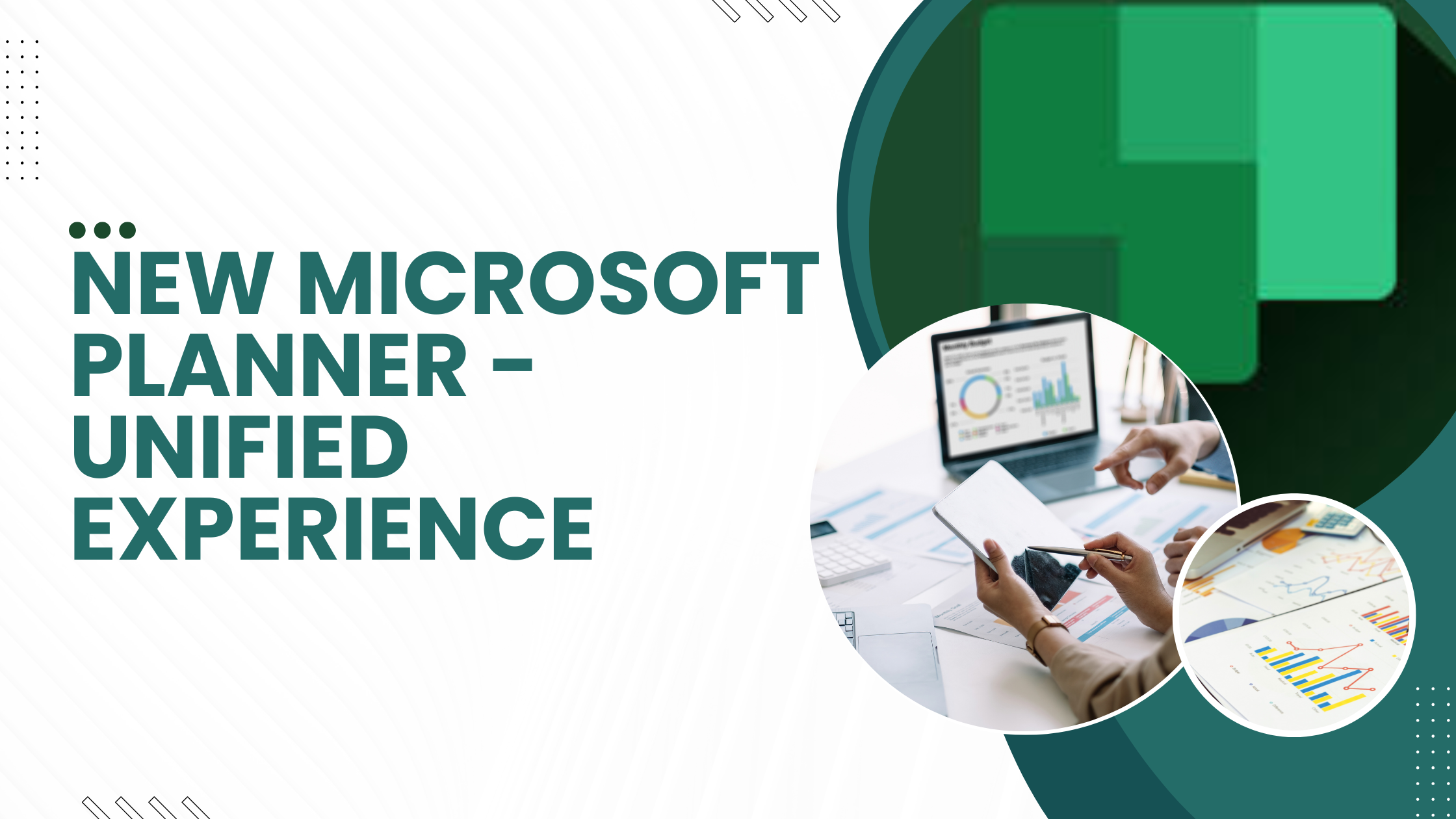 As part of Ignite 2023, Microsoft has announced a modern work management solution assisted by next-generation AI – by bringing together the simplicity of Microsoft To Do, the collaboration of Microsoft Planner, the power of Microsoft Project for the web and the intelligence of Microsoft Copilot into a simple, familiar experience.
When will it be available ?
Starting in Spring 2024, the new Planner app will be available in Microsoft Teams, followed by a web experience later in 2024.
What does it offer ?
I. Basic & Premium Plans
The new Planner Experience supports two types of plans – Basic & Premium.
Basic Plan
The Basic plan supports all the features currently available for a plan – including the existing views Grid, Board & Charts. It enables the user to create tasks and bucketize them manually OR from a pre-defined list of templates.
Premium Plan
One can quickly leverage the Premium capabilities by opting for a free trial in just a few clicks.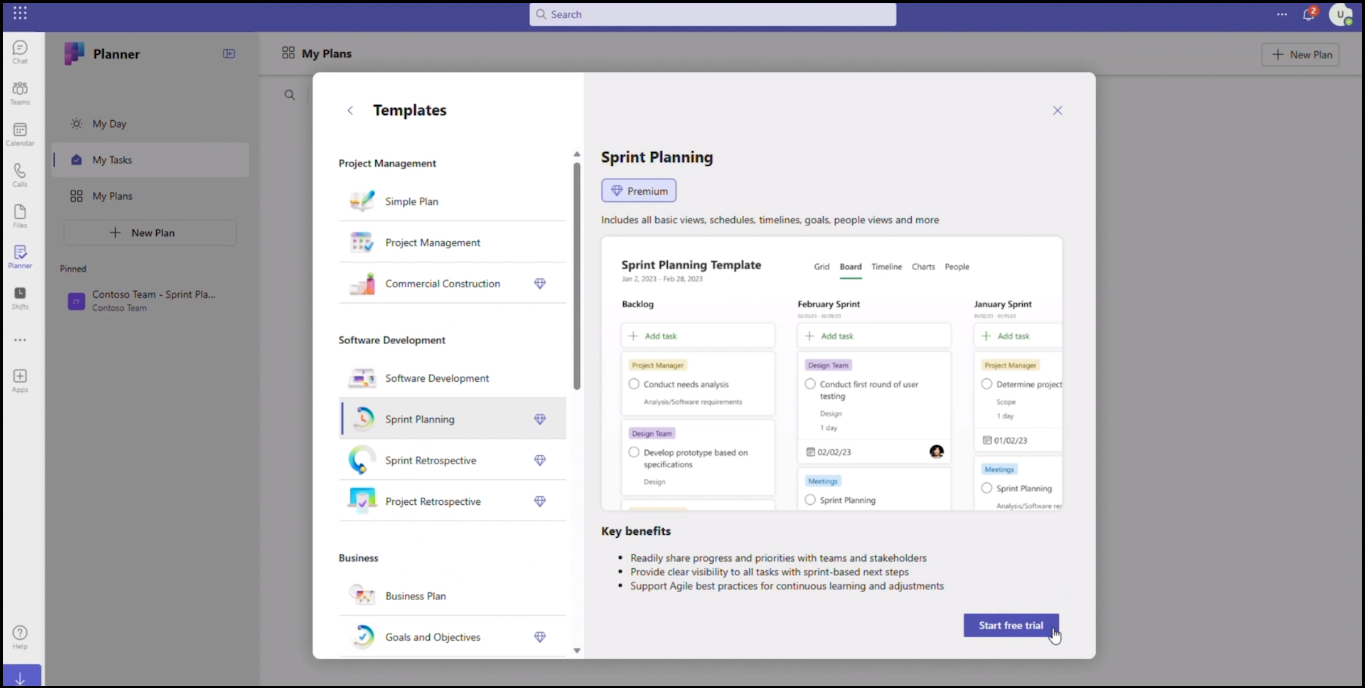 Microsoft claims that the Premium Plan supports most of the features of Basic Plan. In addition, they support advanced capabilities which is detailed out below.
1. Project Management capabilities
Microsoft brings in the Project Management capabilities of Microsoft Project within Planner.
Let's get the Project Management capabilities listed.
Task Dependencies
You can link dependent tasks and set dependencies for better tracking.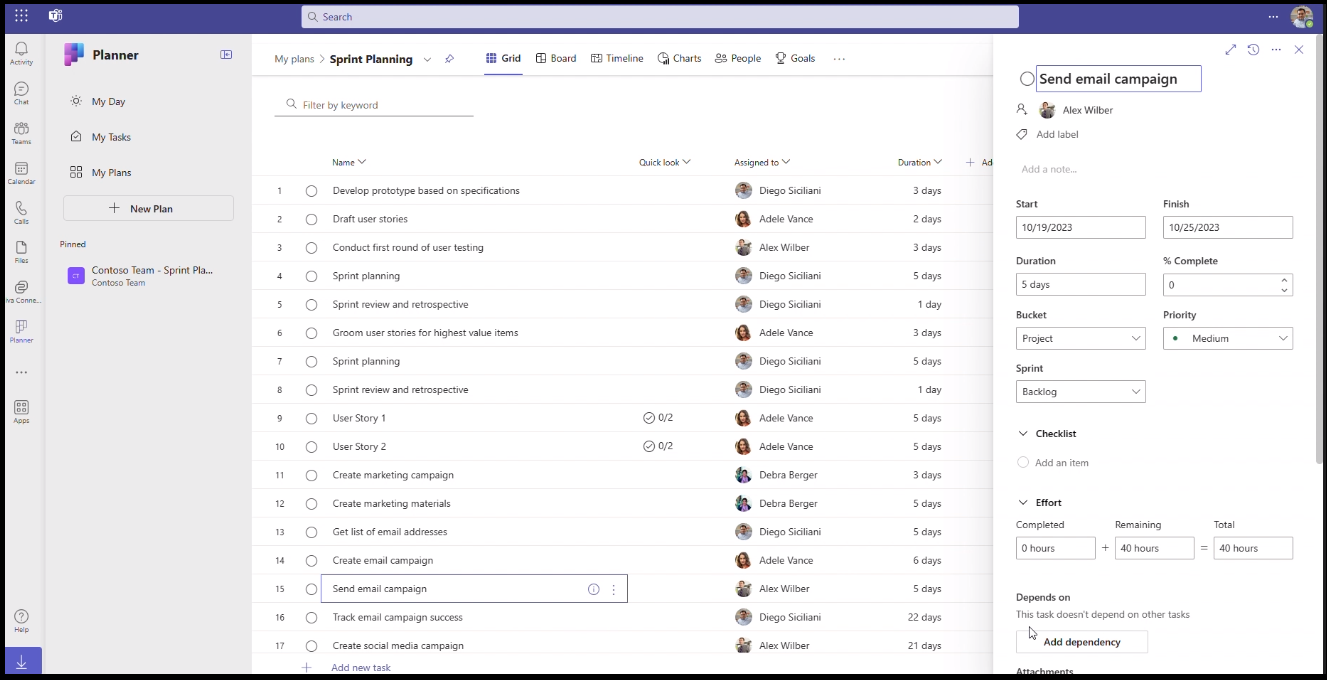 Timeline View
The dependencies are clearly picturised as a Gantt chart in the 'Timeline' view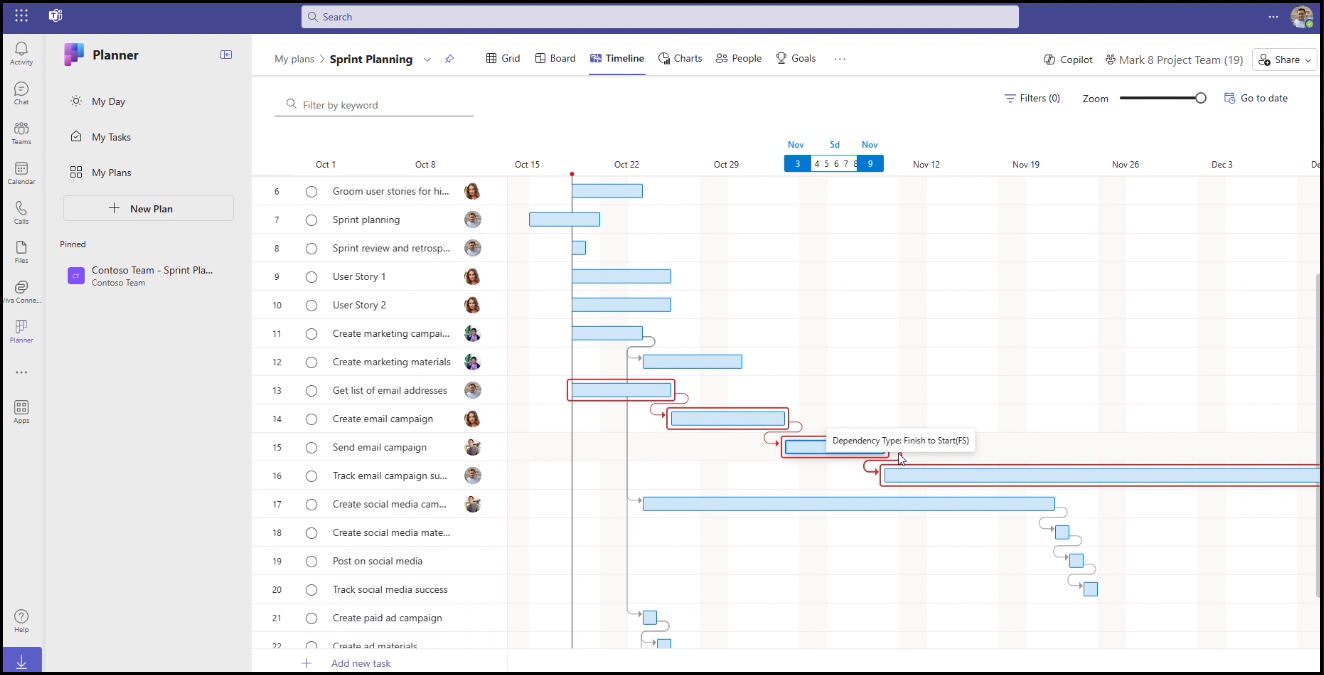 Goals
You can set goals for your Projects so that the team gets a glimpse of the Project Vision.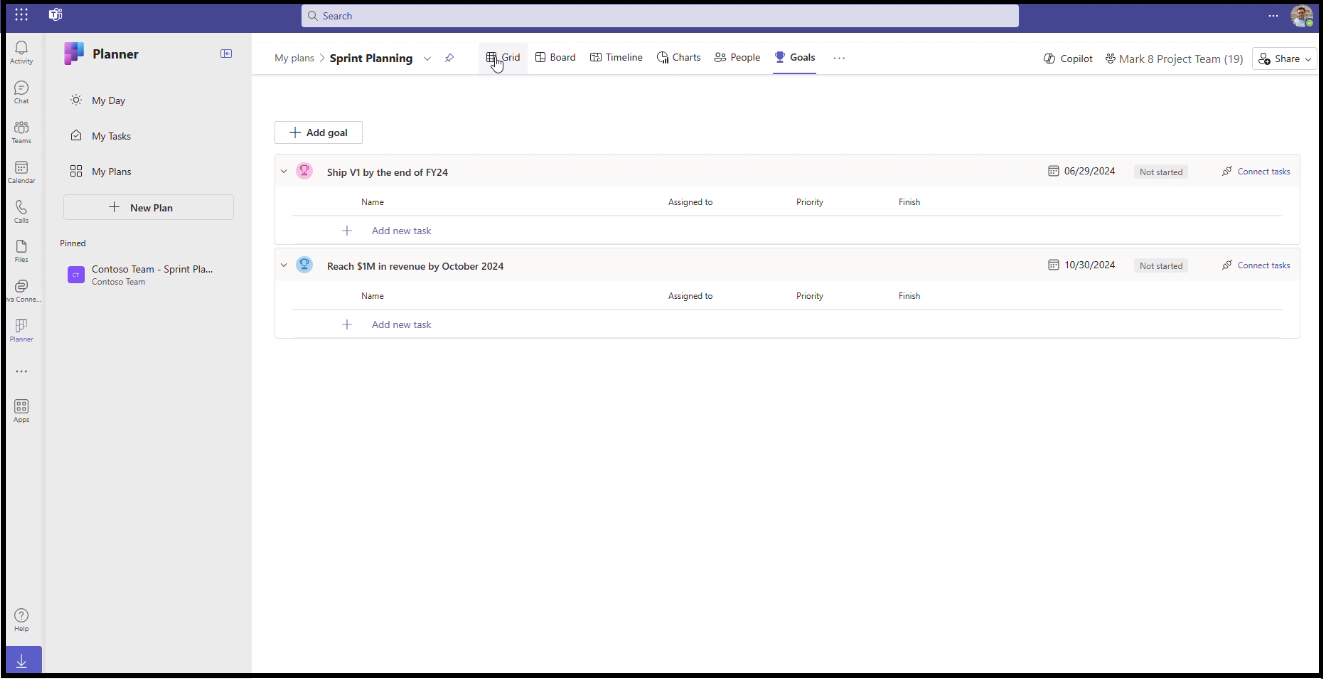 Sprint View
In addition to the Grid and Board views, Premium Plans also support Sprint View. This way, using the new Planner experience, we could also work in an Agile way.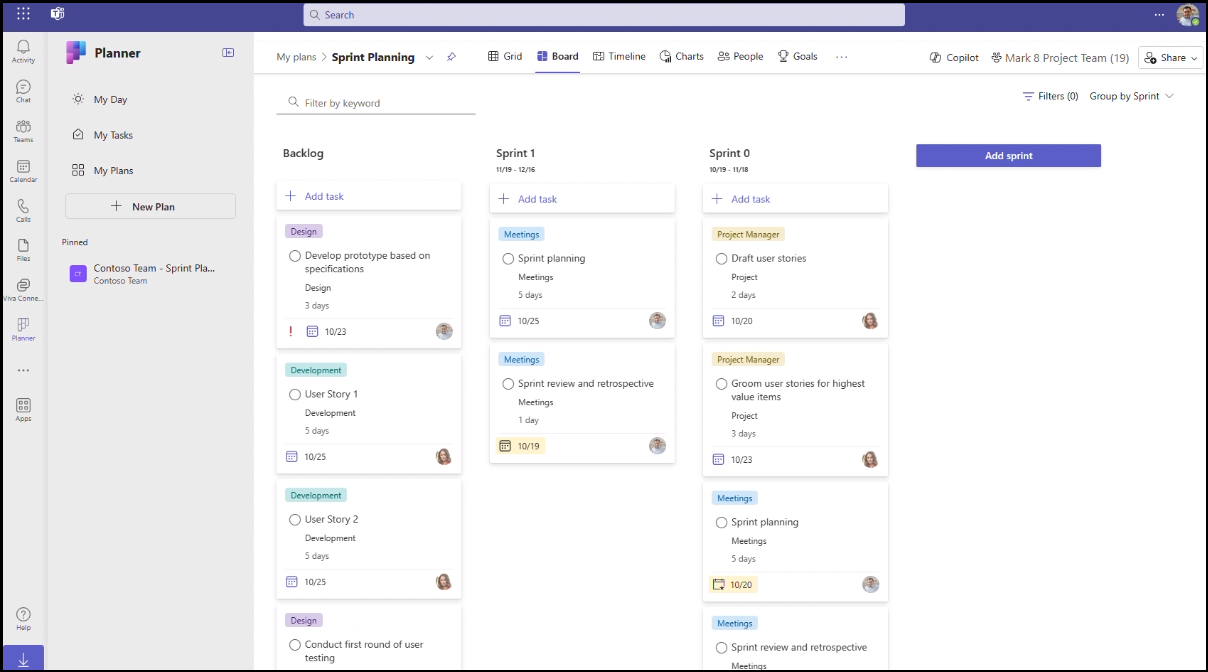 2. People View
The People View eases out the job of Managers to track the tasks worked by the Team Members.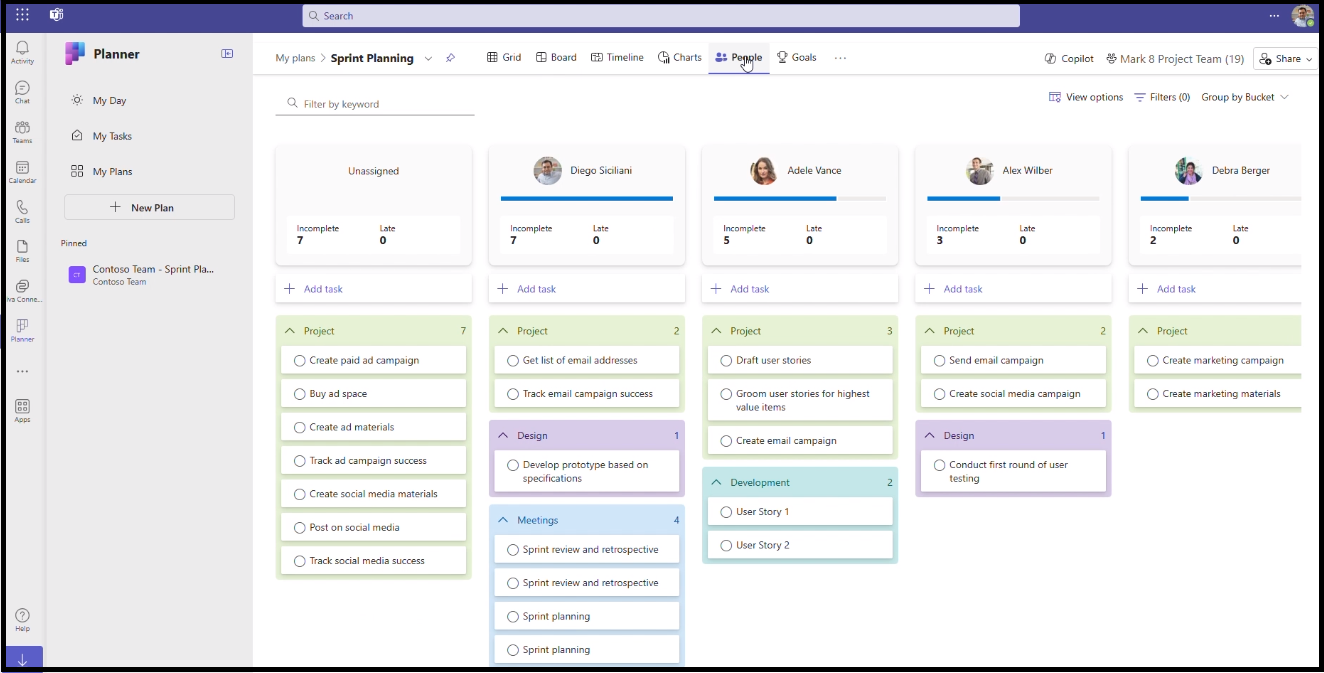 3. AI capabilities with Copilot
One can leverage the AI capabilities with the help of Copilot in Premium Plans. With just a plain simple text, one can perform various tasks like Creating a new plan / add a bunch of tasks to an existing plan in a single click.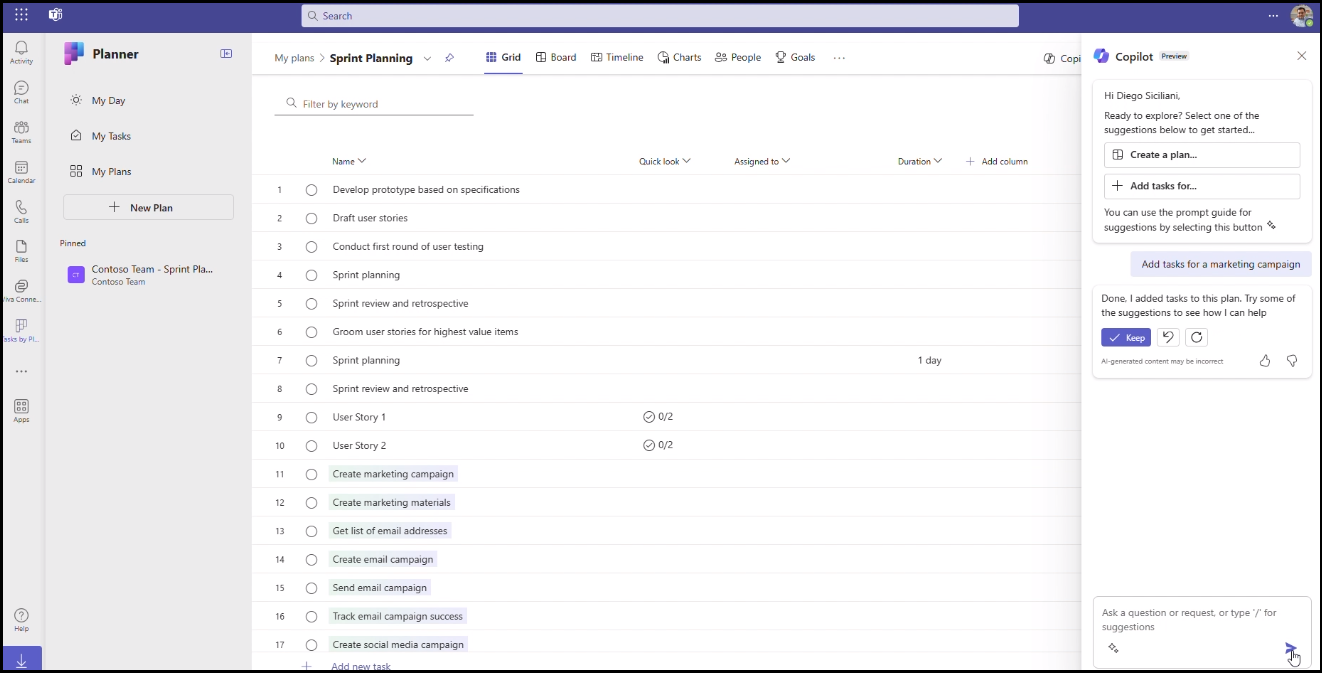 4. Other capabilities
The Premium Plans also support other capabilities such as adding custom fields, setting custom work calendars, adding conditional colouring in the grid view.
II. My Views
The My Views supported in the new experience are – My Plans, My Tasks, My Day & Pinned Plans.
My Tasks & My Day lists out the tasks assigned to you, no matter where they were assigned to you within the Microsoft 365 ecosystem.

III. Share your Plans
With the new experience, you can share your plans with individuals or a group so that the relevant people could collaborate on the plan & work together.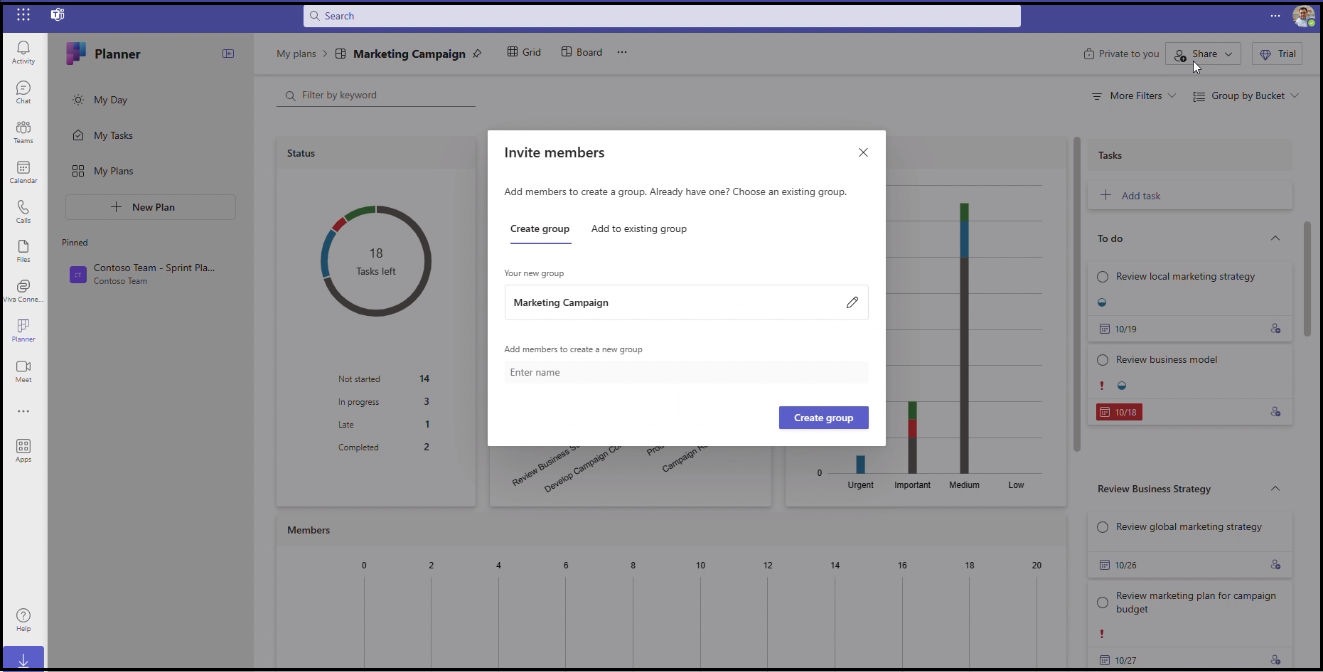 Reference : https://techcommunity.microsoft.com/t5/planner-blog/the-new-microsoft-planner-a-unified-experience-bringing-together