2 min to read
Copy plan to existing Office365 Groups is now available in Microsoft Planner.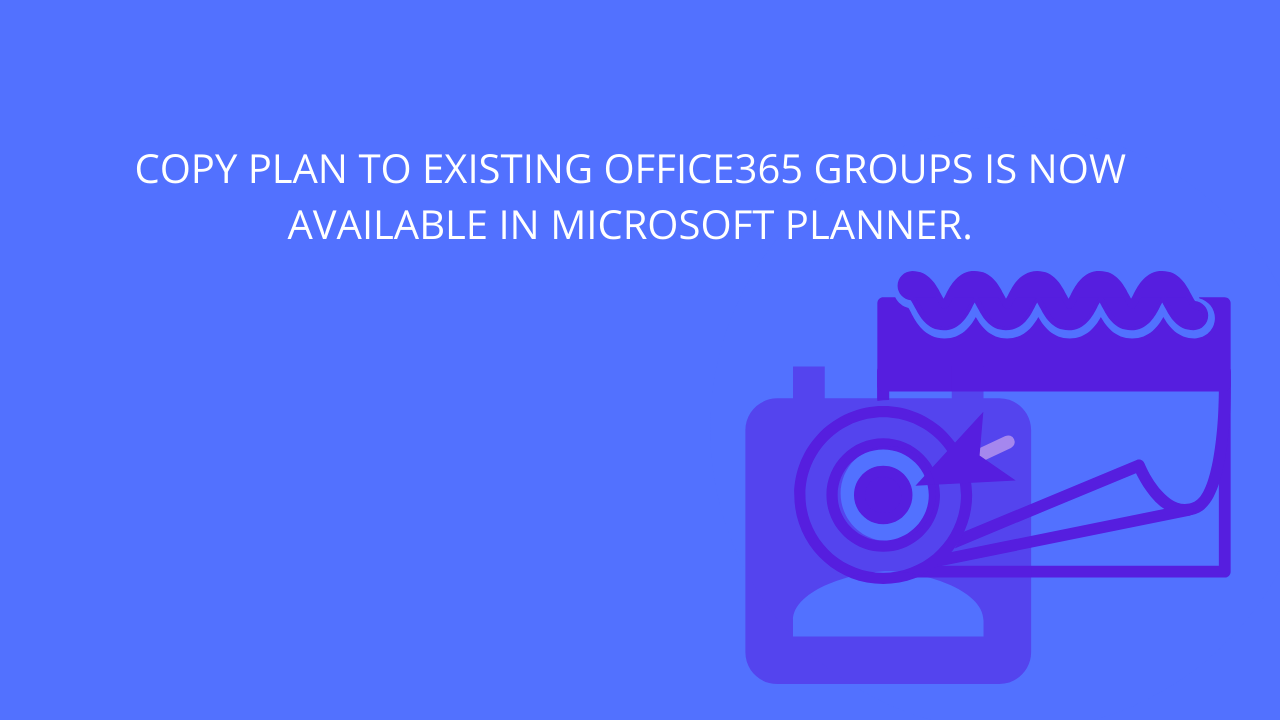 Finally, the wait is over! Microsoft has launched the ability to copy the plan to existing Office 365 Group in Microsoft Planner. Planner users started asking this feature when Microsoft initially launched the copy plan feature. Copy plan allows Project managers to copy a Plan which they create as a template and reuse for creating new plans.
Initially when Microsoft launched this feature a new office 365 Group will be created whenever you copy the plan. This was annoying for the admins and Project managers as more Groups will be created which is difficult for management and it is not possible to add the copied plan as the tab in existing Team. So, the real power of copy plan feature was unutilized till today. But from now on, PM's can copy plan to the existing group and add it to different channels in the Teams.
What gets copied and what not?
| Task element | Copy(Ues/No) |
| --- | --- |
| Name | Yes |
| Description | Yes |
| Checklist | Yes |
| Attachment | Yes (If with in the same group) |
| Show on card | Yes |
| Label | Yes |
| Assignment | No (Even if within same group) |
| Progress | No (changes as Not started) |
| Dates | No |
| Comments | No |
| Activity | No |
| Task order | Yes |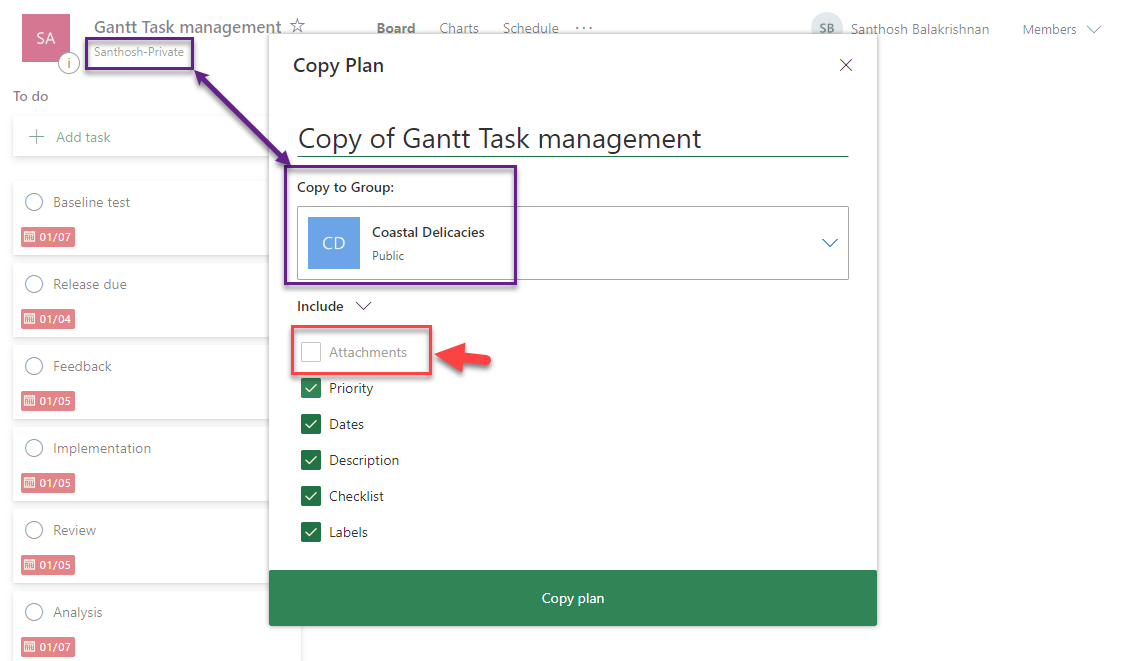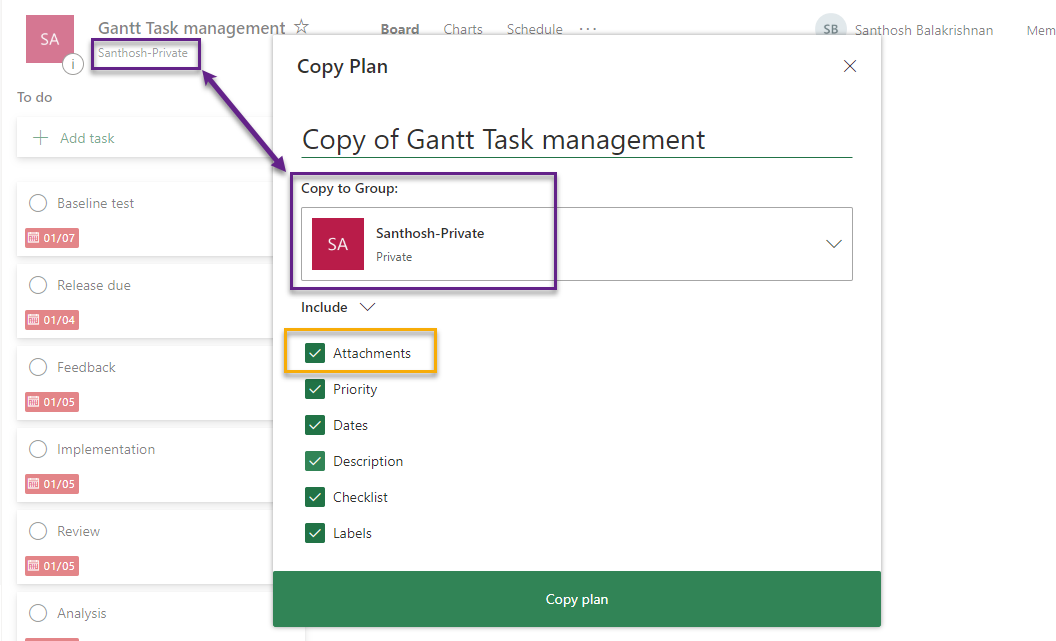 The copy actions will be executed as a backend job, which takes time to complete based on the volume of task and attachments in it.

Once copy is completed, it will be available in the 'Recent Plans' tab. I have tested this feature with multiple plans of different volume of tasks. The smaller once gets completed, immediately and plans with 600 tasks takes a while to complete.


Conclusion:
Even though it is a great feature some essential elements such as Assignments (even copied within same group) is missing along with comments and dates.
Eventually, there should be an option for the PM to decide if comments and dates needs to be copied over or not.