1 min to read
SharePoint Online Custom Forms using PowerApps[InfoPath Alternative]
During Microsoft Ignite 2017, Microsoft announced PowerApps Forms for SharePoint Online. Earlier Microsoft announced that there will be no new release for SharePoint Designer and InfoPath. And Microsoft advised their users to start using PowerApps instead of InfoPath and Microsoft Flow for SharePoint Designer.
This blog summarizes about new Custom Forms using PowerApps in SharePoint Online.
Reasons for using InfoPath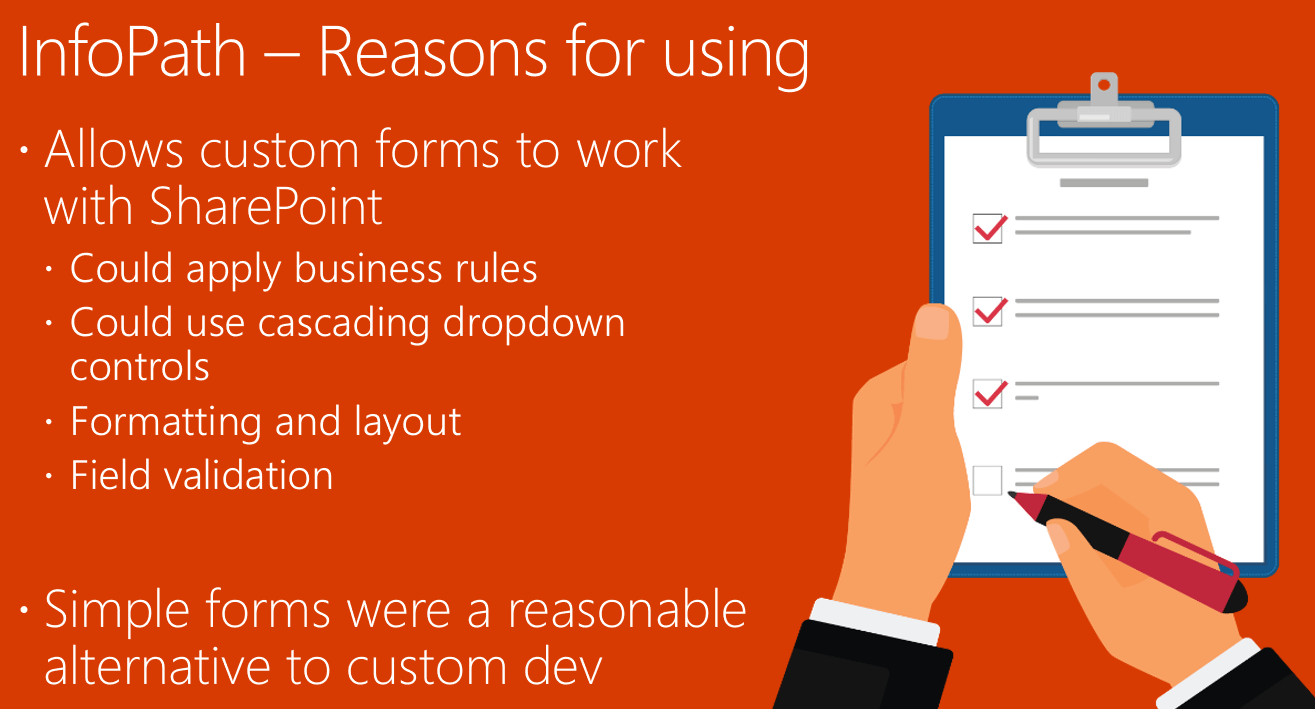 InfoPath - Cons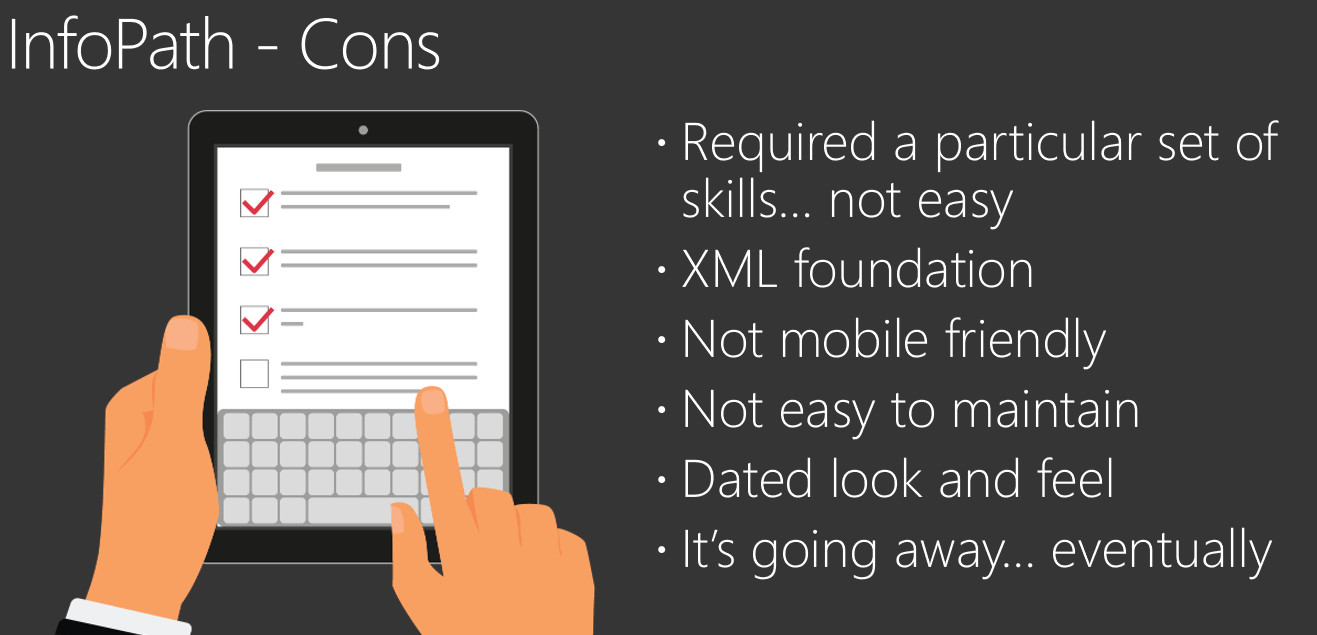 Advantages of using PowerApps Forms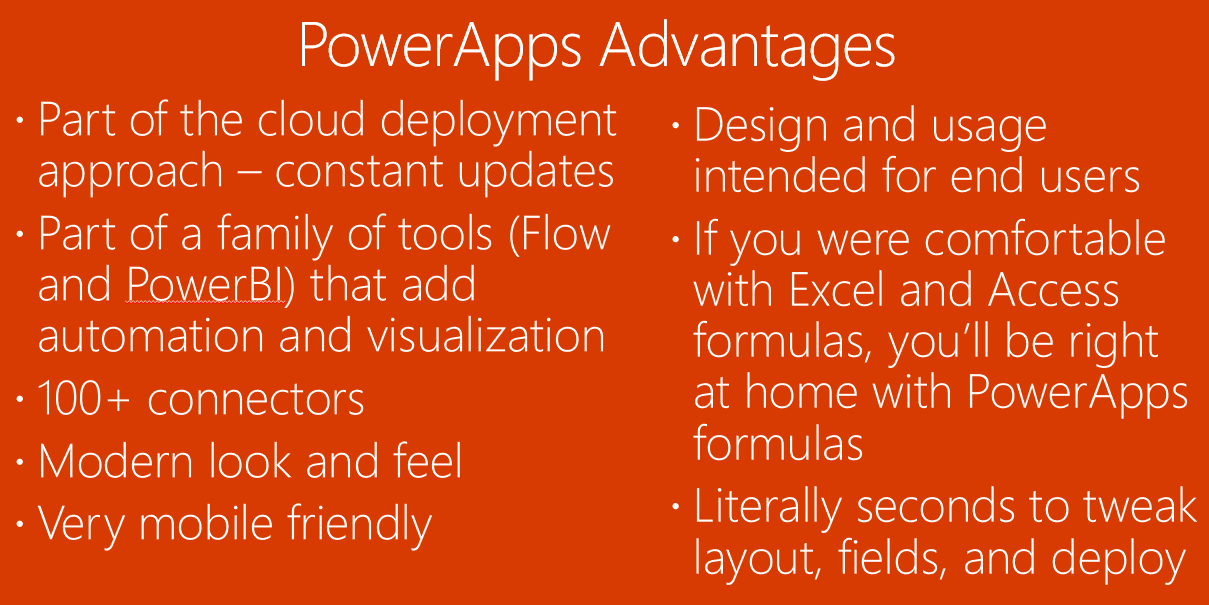 To make PowerApps Forms as real replacement for InfoPath, PowerApps Forms is integrated to the SharePoint List Modern UX. Below are the changes in SharePoint Online List the users can expect in the coming days.
First, from the SharePoint Online List, whenever the user clicks on the list item, an embedded form is shown to the right as below with new option "Customize".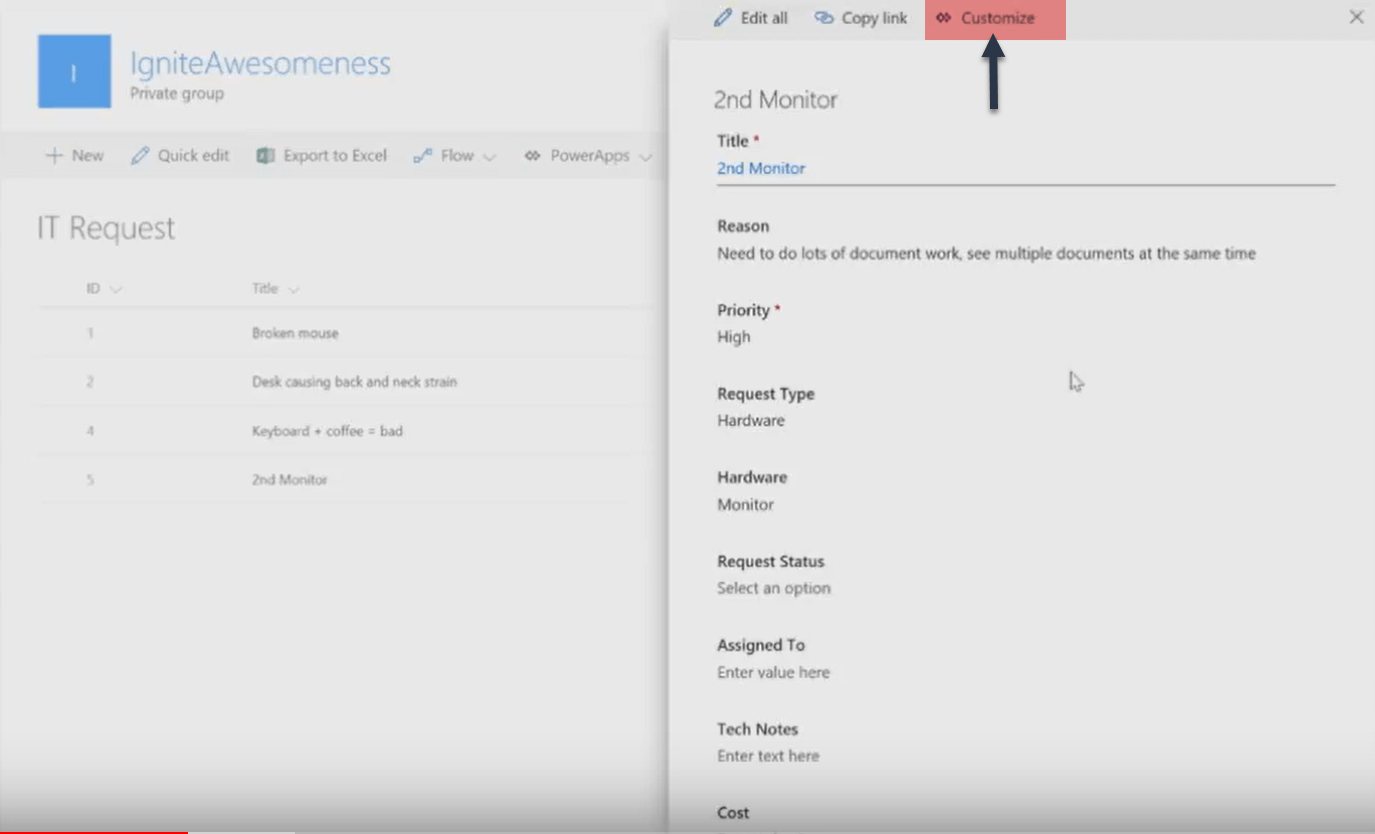 Once the user clicks on it, the user is taken to the PowerApps studio to build the form. By default PowerApps generates a form using the fields in the list. The generated form is automatically tied with the list and there will be a new option "Back to SharePoint" to save the app and get back to SharePoint list where we started.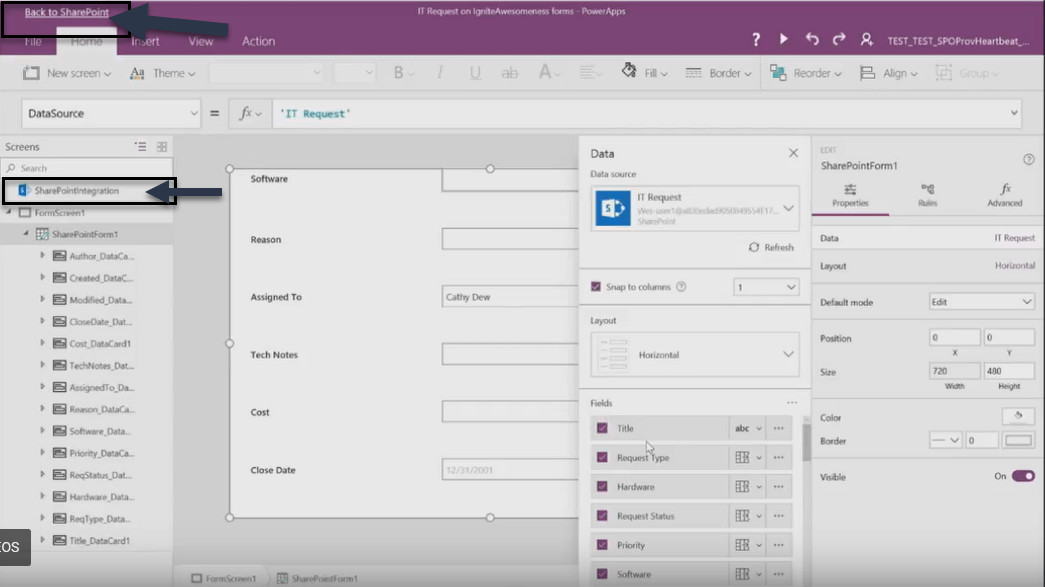 In the SharePoint List Settings -> Form Settings, users will see the new option to select the forms from InfoPath or from PowerApps as below.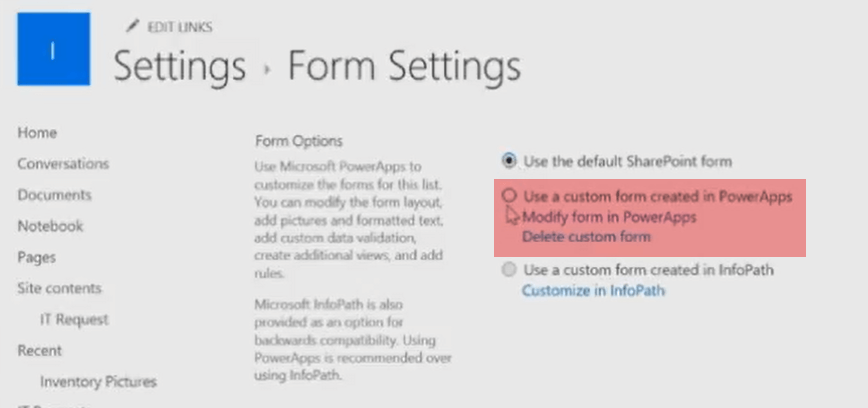 Once you have made PowerApps Forms as the default form, your users will start seeing the new PowerApps Forms embedded in the SharePoint List Modern UX.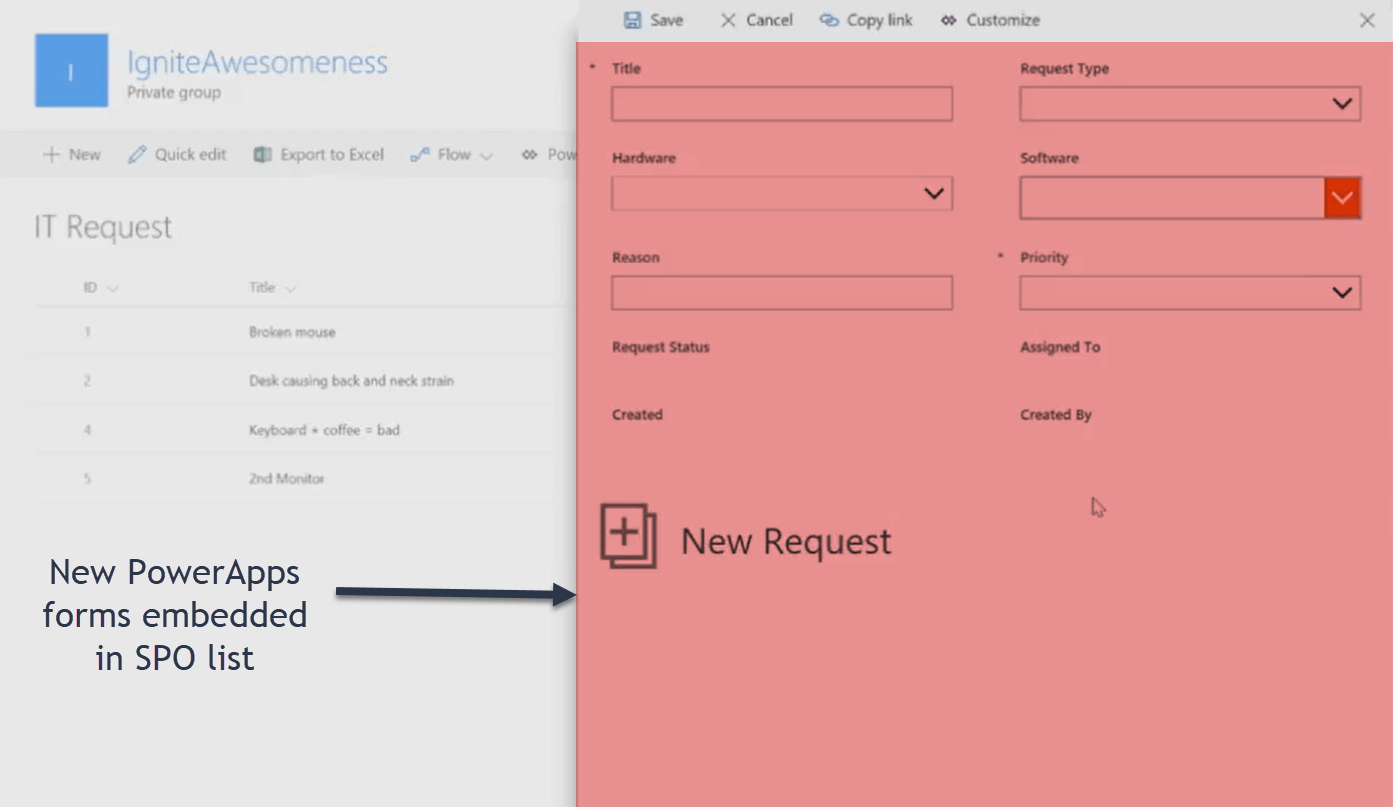 In a nutshell, below describes the new changes related to PowerApps Forms in SharePoint Online.