1 min to read
Outlook on the web (OWA) - New cloud document sharing experience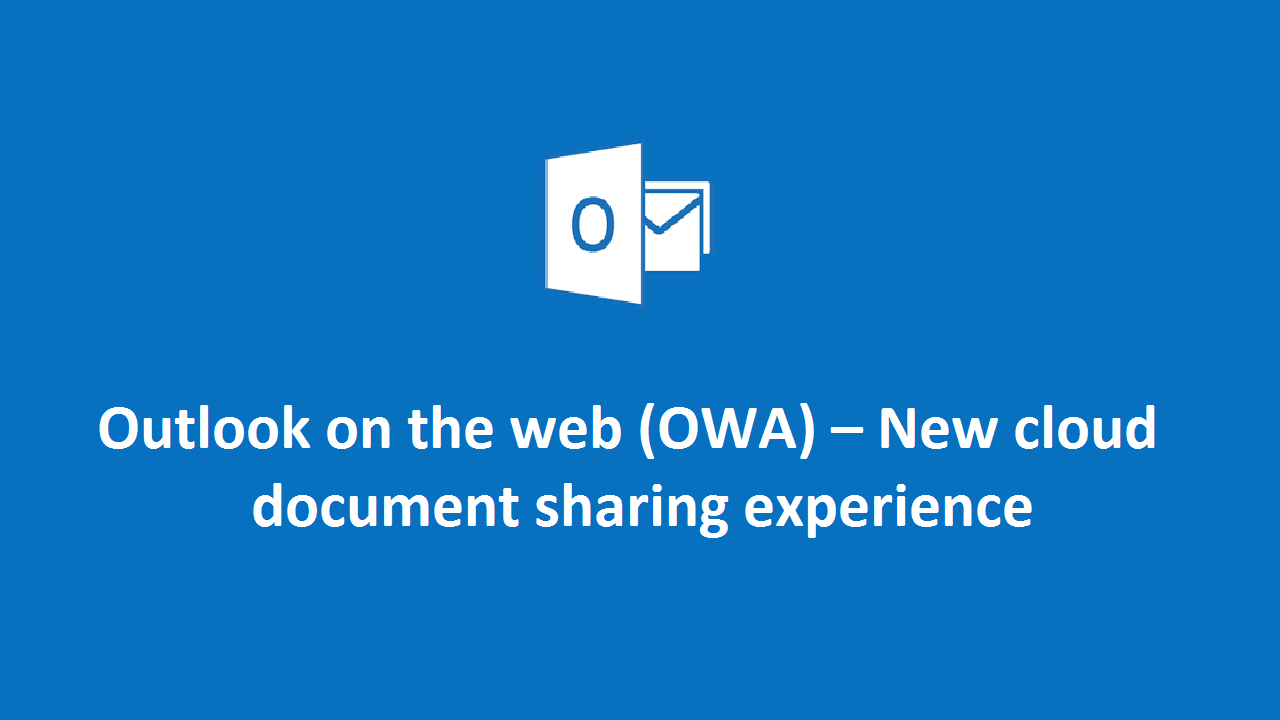 Microsoft started rolling out new SharePoint Online and OneDrive for Business document sharing experience in OWA. When you paste the SharePoint/ OneDrive link in OWA, it will replace to hyperlink with the file name and the app icon.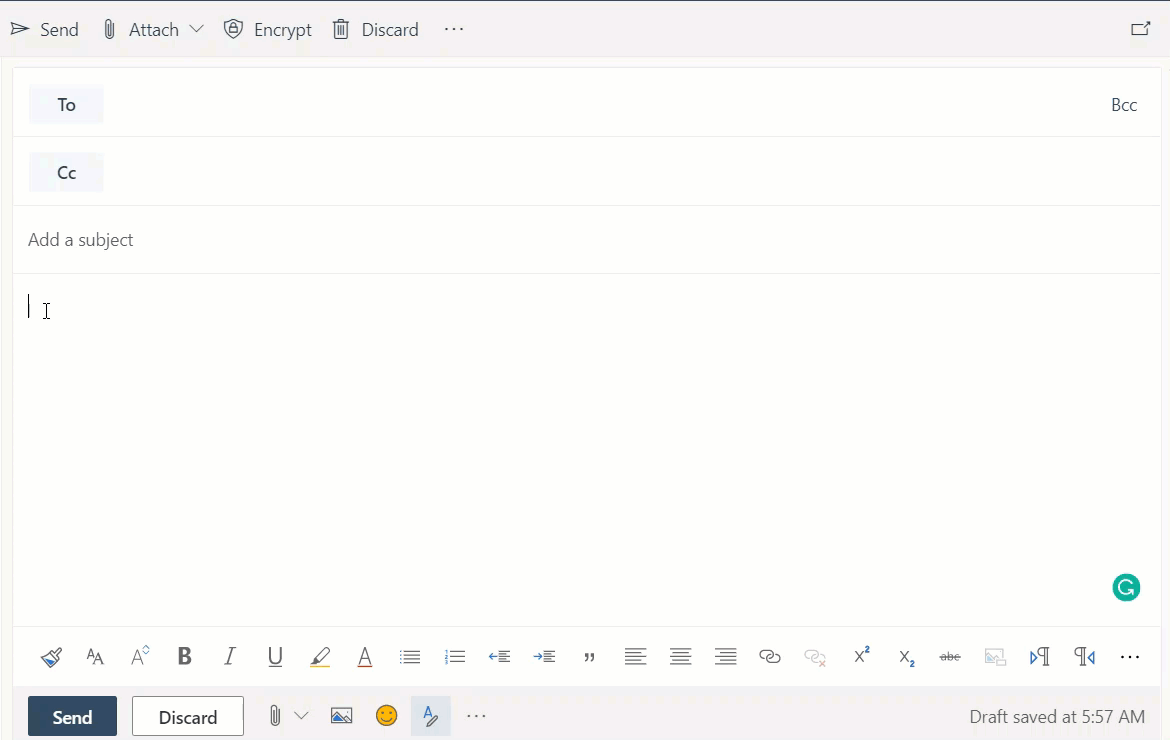 How to get share link for a documents/file?
We can get a share link from OneDrive or SharePoint, the URL only from Copy link (share link) will be replaced to filename with app icon in OWA, the other URL(full URL) will not get replaced with the filename in OWA. Refer the following images to get the Copy link from OneDrive and SharePoint.
OneDrive: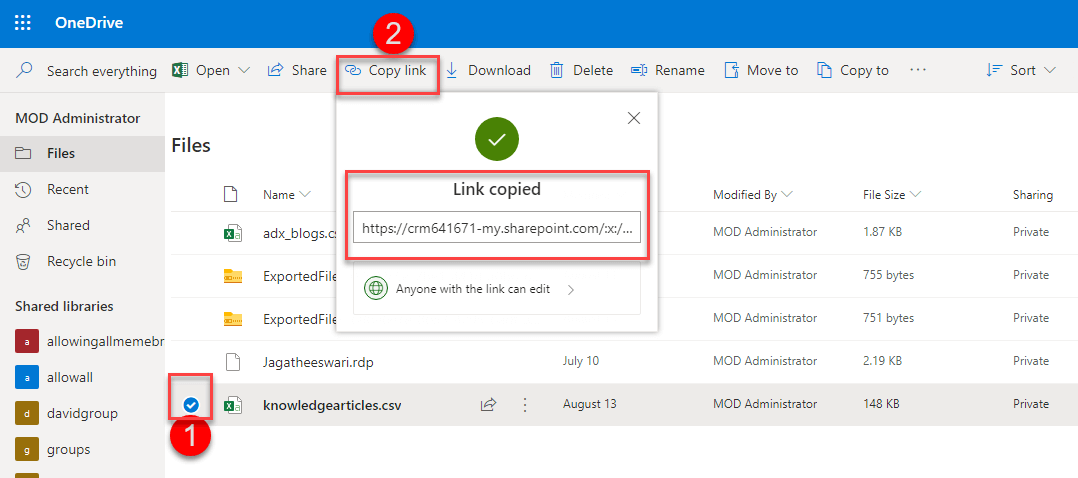 SharePoint: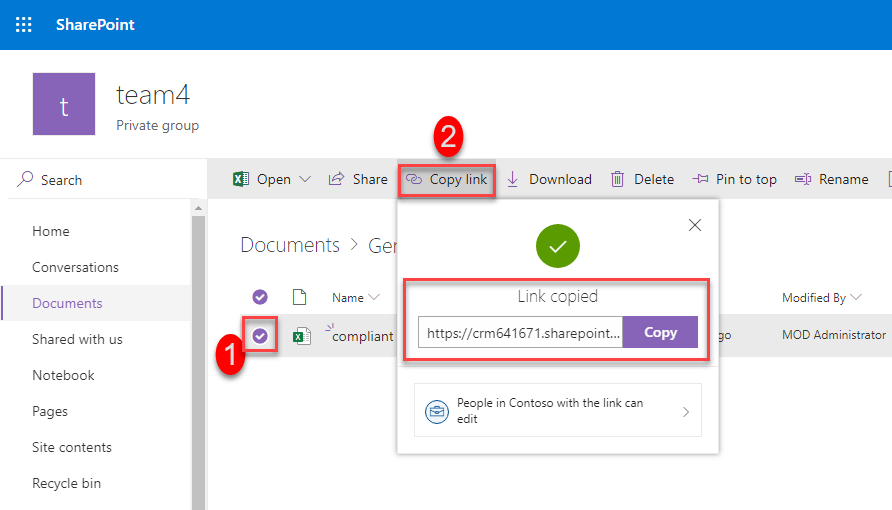 How to change access permission for existing link in OWA?
You can also change the access permission for share link in OWA by Right-click action. Refer the following image to changing the access permission for the existing link in OWA.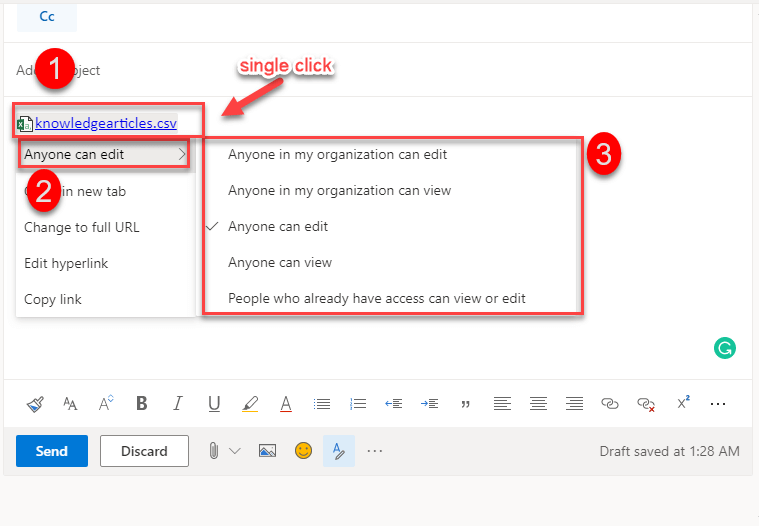 Key Activities:
The following key activities can be performed for the existing sharing link in OWA.
Anyone can edit (manage the permission for SharePoint/OneDrive link (hyperlink))
Open in a new tab (open the file in new tab)
Change to full URL (changing the hyperlink to full URL)
Edit hyperlink (Edit the hyperlink name and URL)
Copy link (copy the link to clipboard)