2 min to read
Microsoft Ignite 2017 - Teams will replace Skype For Business Part-2

In the earlier blog, we have discussed about the new capabilities to made available in Teams. This blog explains way ahead for Skype for Business on-premises server and new IT admin controls to do the actual migration from S4B to Teams in Office 365.
When speaking about the migration, from IT administration point of view, below three questions arises.
What will happen to S4B server?
Whether Teams is enterprise security ready?
How the actual migration happens?, what are the ways to achieve it?
Skype for Business server vNext
The good news is that Microsoft is not going to abandon S4B server, instead a new version Skype for Business vNext will be released in Q4 2018 with the below capabilities.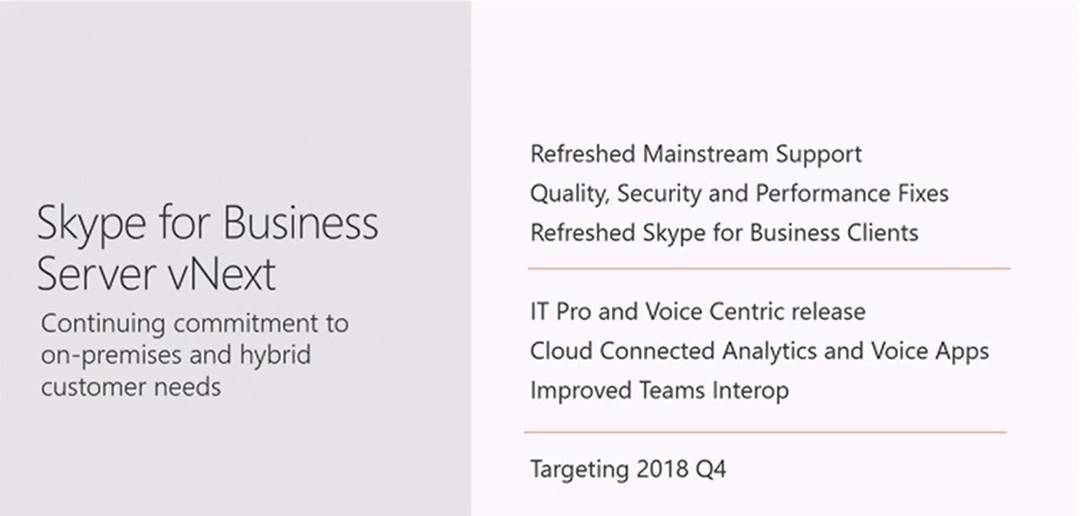 Existing S4B on-premises server customers can try Teams and S4B side-by-side and decide their migration. A new S4B client will also be released.
Teams is Enterprise security ready

Microsoft Teams is build with the same security foundation of Office 365.
Audit logs are recorded for all Teams activities
Conditional access and MAM is supported for Teams mobile app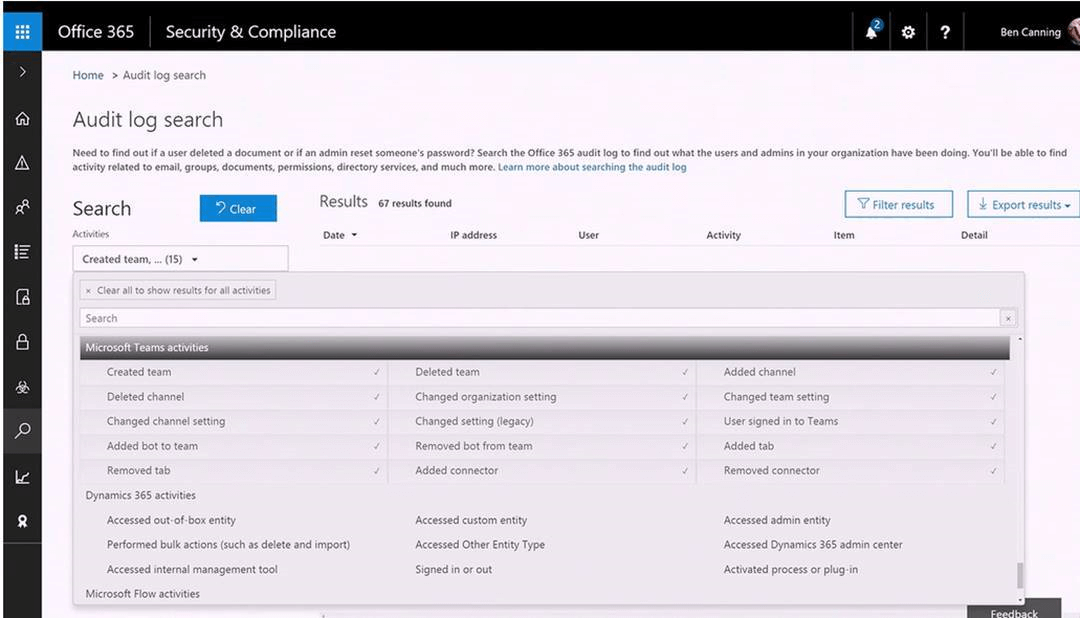 New Admin Portal for S4B and Teams
Unified Microsoft Teams and Skype for Business Admin Center is announced,
Where you can get all the call analytics.
Create user policies to migrate the users from S4B to Teams
Below is the screen of the call analytics.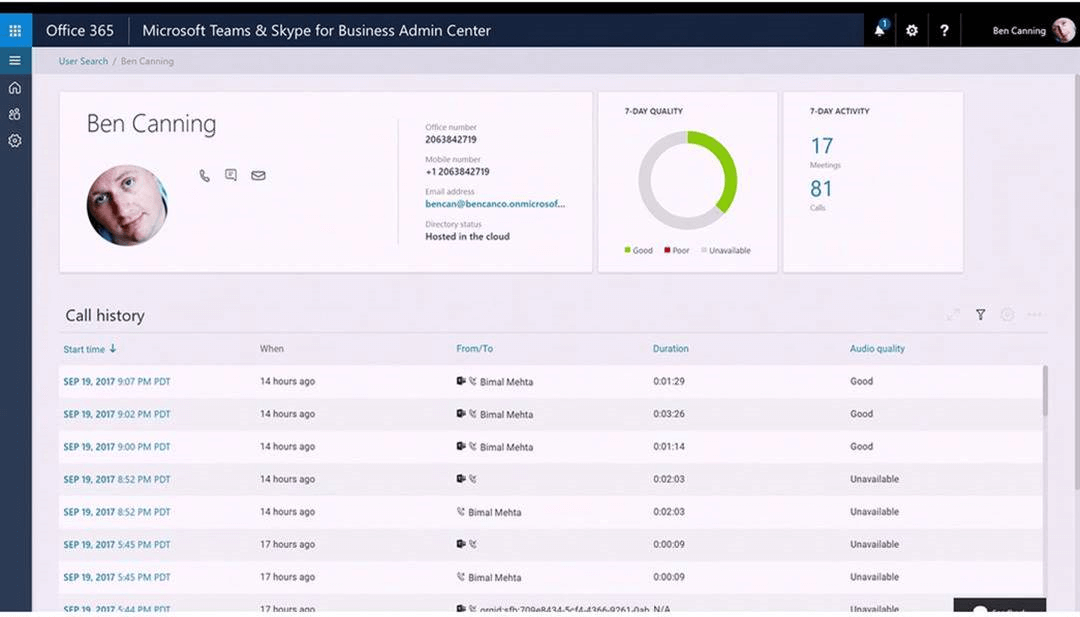 By creating policies, you can migrate users in the staged manner. Below administrative controls are available
Side by side [S4B client and Teams can run side by side]
Side by side with notify
Teams only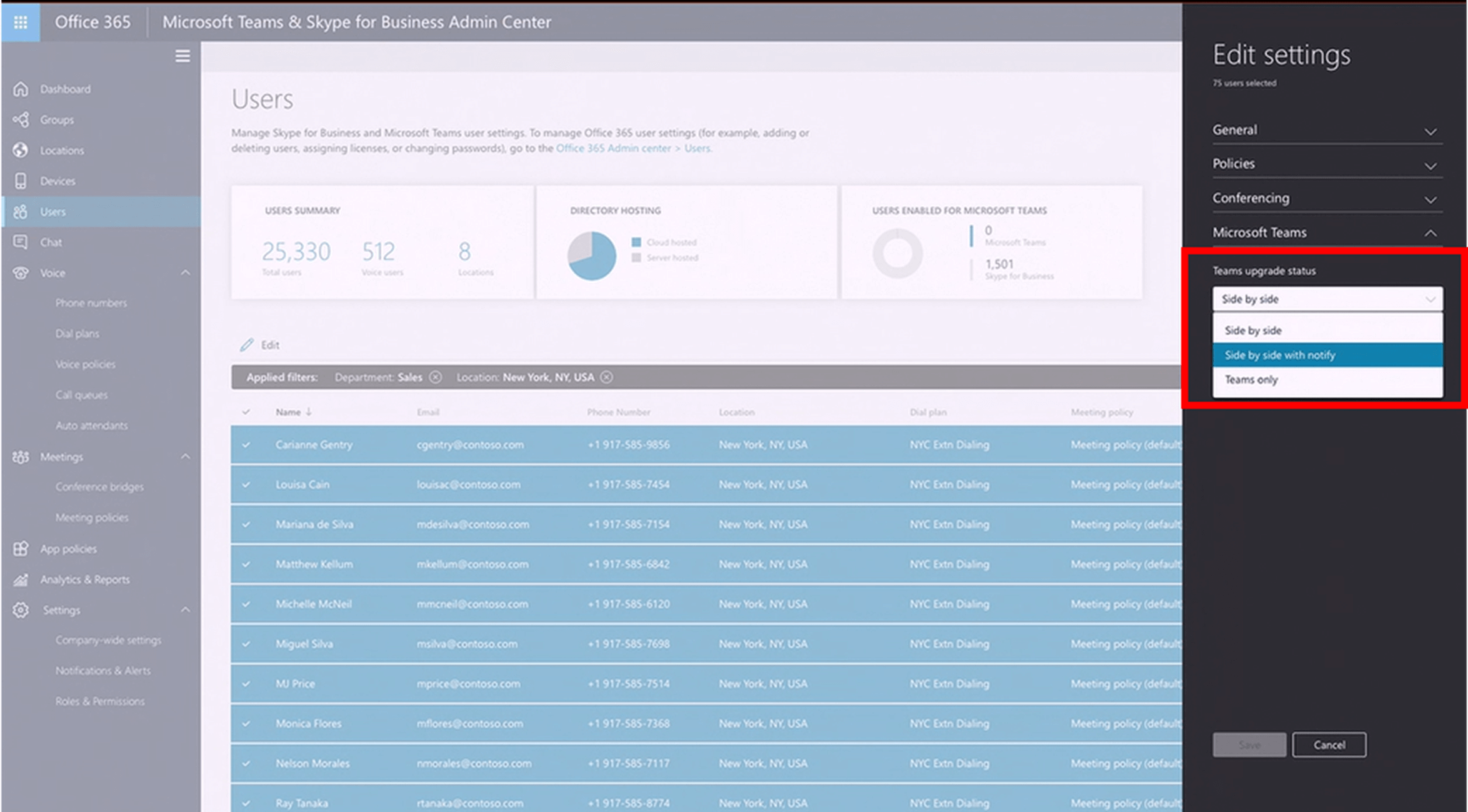 Once the administrator set the required settings, Office 365 will take care of the rest. S4B users will receive notifications to try Teams.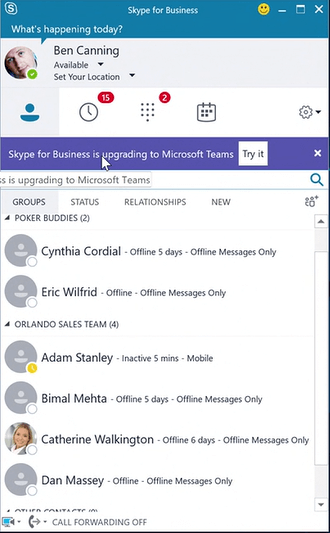 Once the user migrated to Teams, the user can view his S4B contacts also.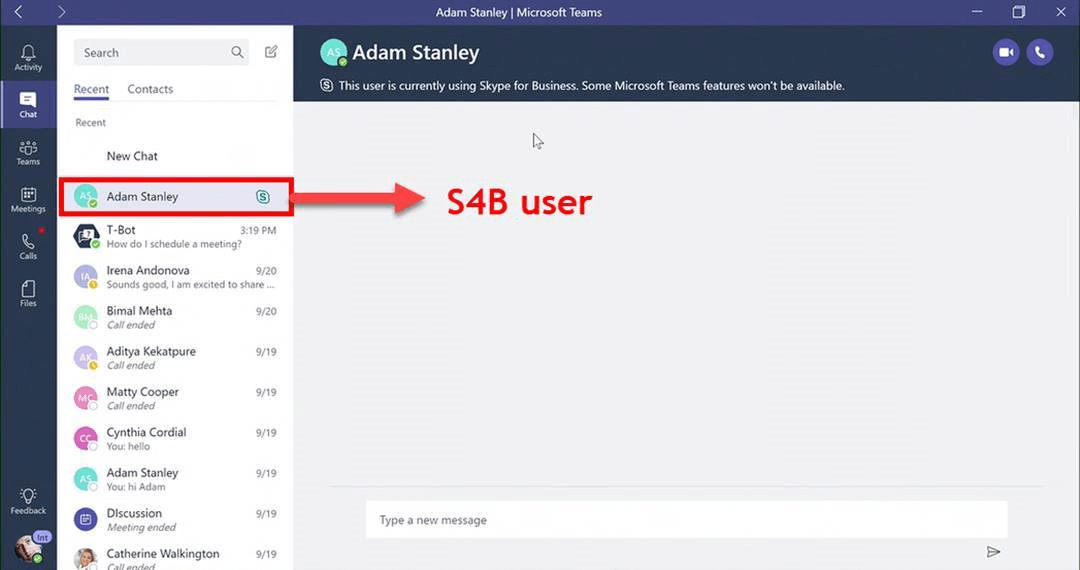 The admin center helps administrators for the smoother migration from S4B to Teams.
What happens to by S4B devices?
Your existing phone numbers and bridge numbers won't change
Your existing cloud phone system will work for Teams also
Calling planes won't change