3 min to read
Microsoft Teams reaches General Availability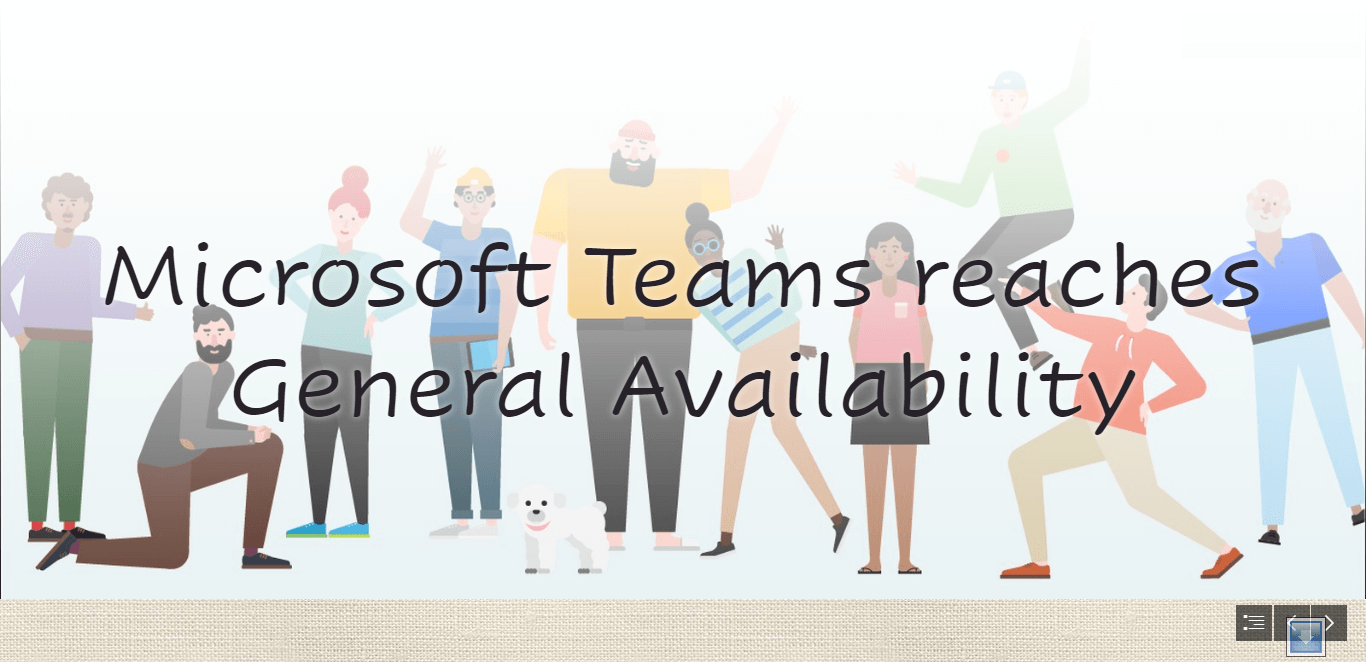 We are happy to share that Microsoft Teams reached its General Availability today. Starting today most of the users, could see the updated Teams client.
Since the announcement of Microsoft Teams preview, it gains lot of momentum among the organizations. More than 50000 organizations are trying Teams, not just trying they are actively using. Within most active organizations the number of people using Teams is growing 30% every month. While the messaging usage grows 60%, which the great indicator of the team collaboration.
This blog glimpses you the new features available in Teams GA.
Security
Microsoft added support for audit log search, eDiscovery and legal hold for channels, chats and files as well as mobile management with Microsoft Intune.
Microsoft Teams is a great product which comes with Built-in information protection, Intune integration and accessibility and with complete set of admin controls during its GA itself. Some of the organizations hesitated to adopt Teams due to the compliance and information protection and one of the questions raised often, with this GA they can move forward.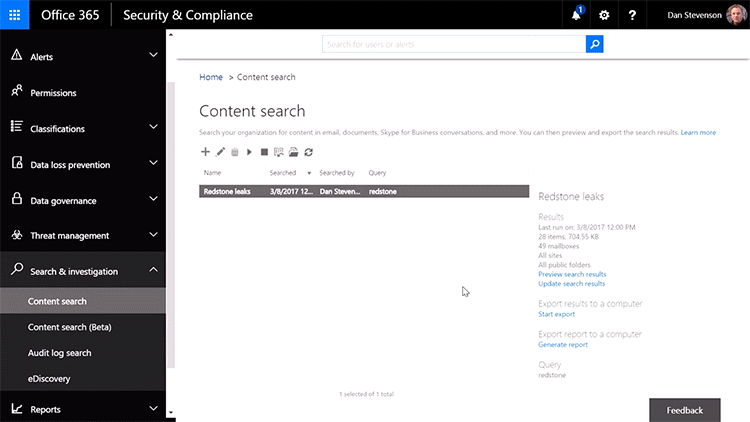 Public Teams
During the preview, Teams can be created with private Office 365 Groups alone. In GA, Teams support Public Teams.

When you click Add Team, Public Teams are suggested to join using Delve based on activity with other members.
Large Teams
During the preview, Teams team can support members up to 250. Now this limit is raised to 999.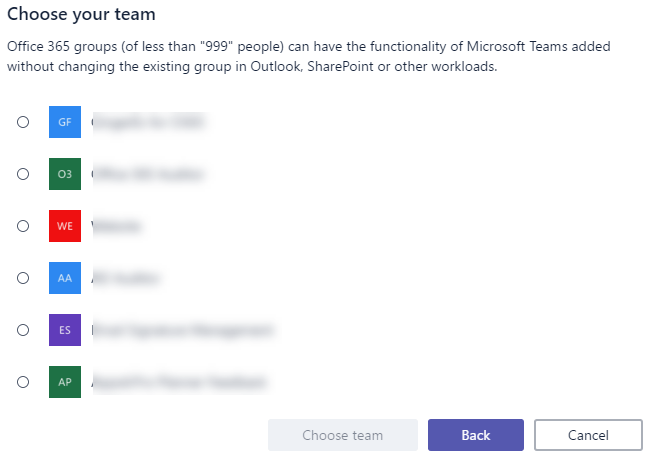 Formatting options in chat
Nice rich text editor for chat is available now.

Email to team channel
Now you can email to the team channels. But the replies are visible in Teams alone and not send as email.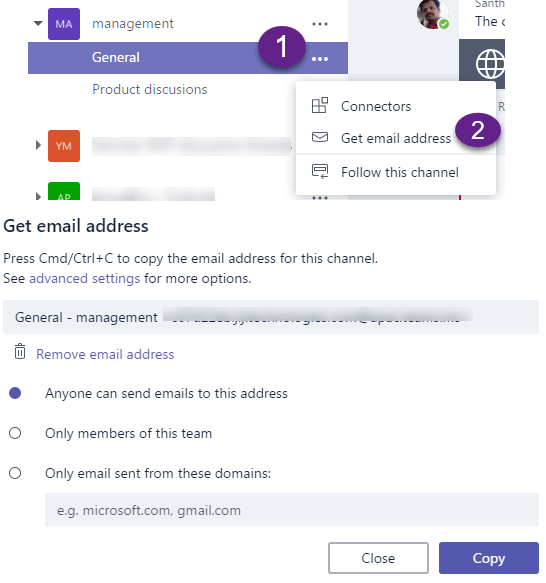 Bots
Now a long list of Bots are available and Microsoft plans for around 150 Bots. And the another news is that Bots can be added to channels as tabs. Microsoft partnered with SAP and Trello to provide integration. So you can expect the popular integration soon to be available in Teams.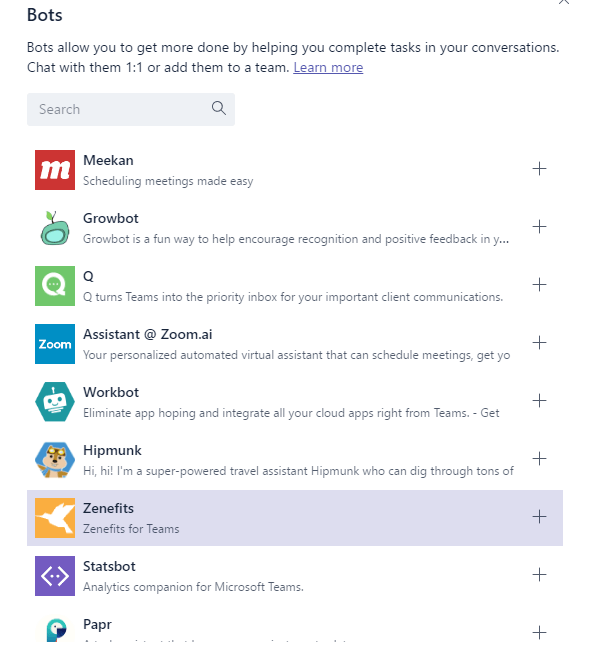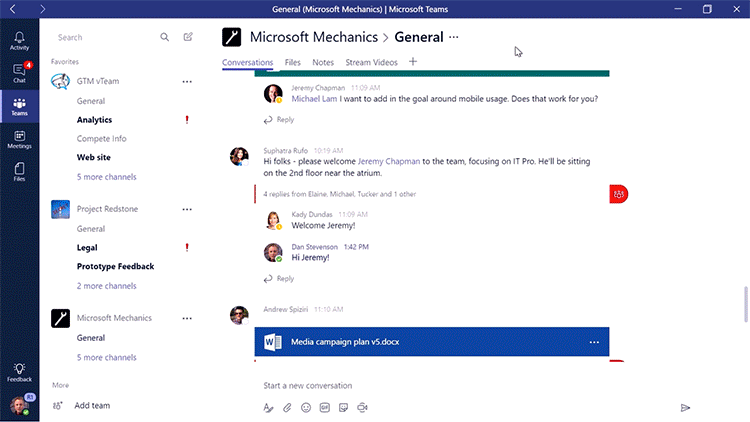 Notes – Interesting addition in Tabs
Notes - A new addition, mix of OneNote and white board functionality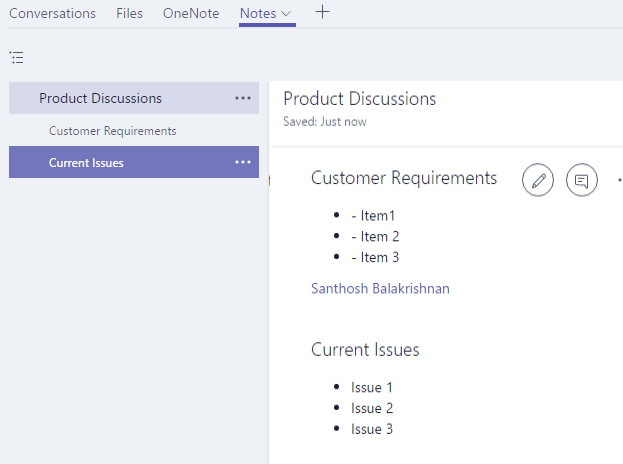 You can start a chat on a section, mention users using @. So following two ways of collaboration are possible.
1. Add a section in Notes and start the chat on a specific section.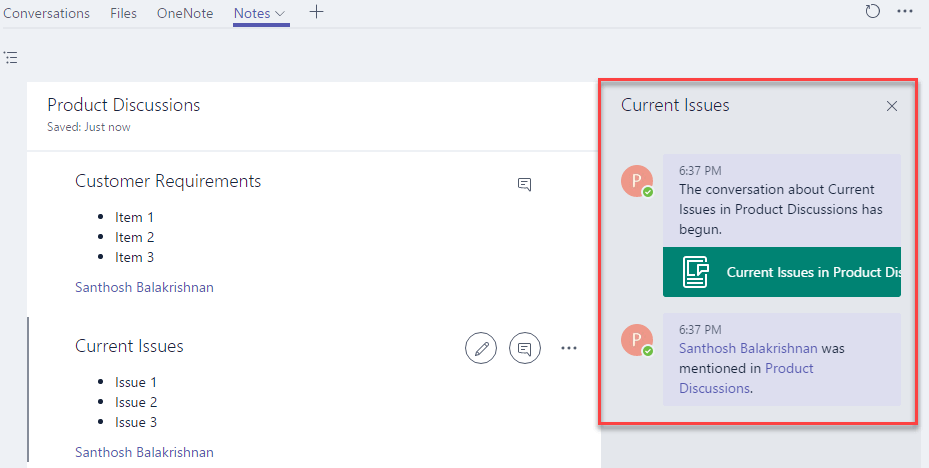 2. Notes has the buid-in social functionality @mention. Instead of chat, just below the section of content (can be text, image, URL) connect with the user and the entire chat history in the section itself.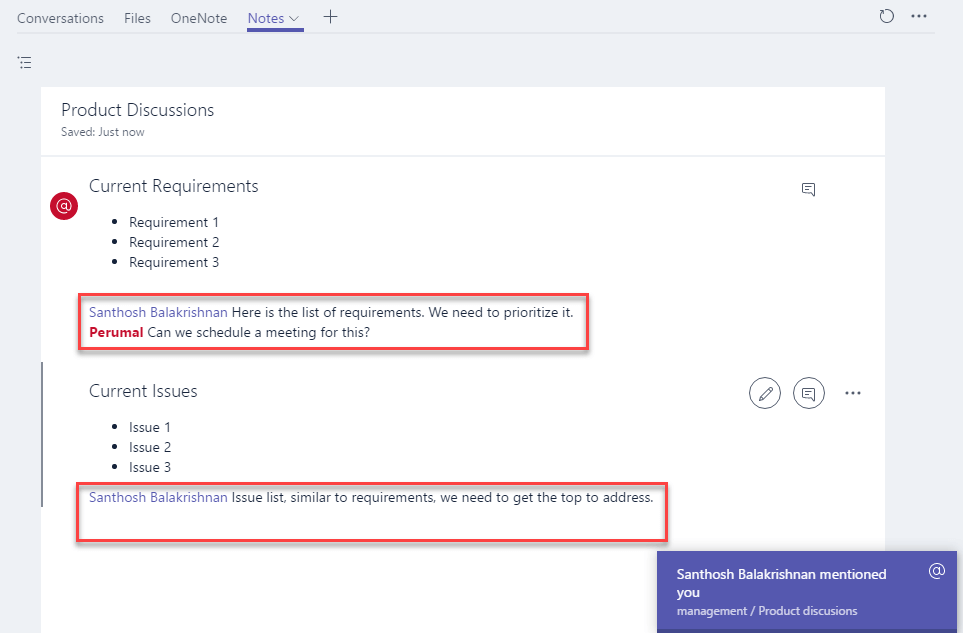 Notes is a great addition to Teams and its cool feature, you continue to use OneNote also. Based on your working style you can choose either Notes or OneNote.
Meetings
You can schedule new meetings and great thing is Scheduling Assistant, which can show you busy/free status.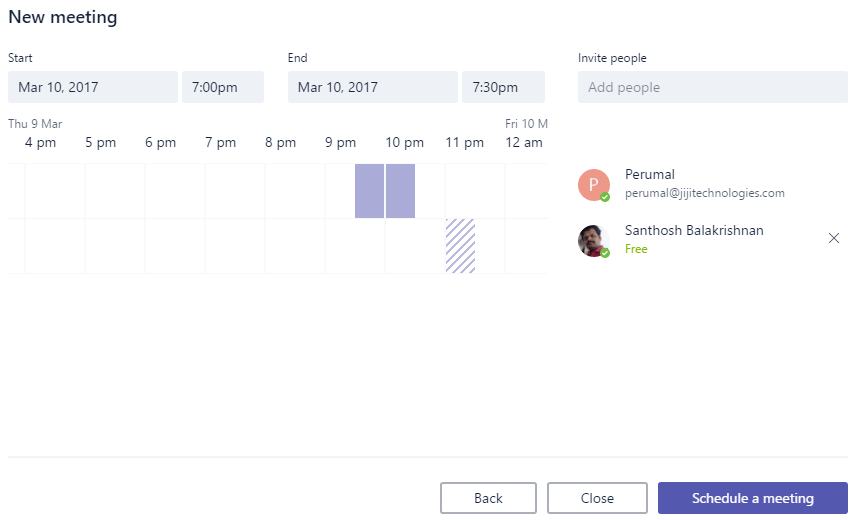 Search
Now the search is powered by Delve and SharePoint search, surfaces the conversations and files.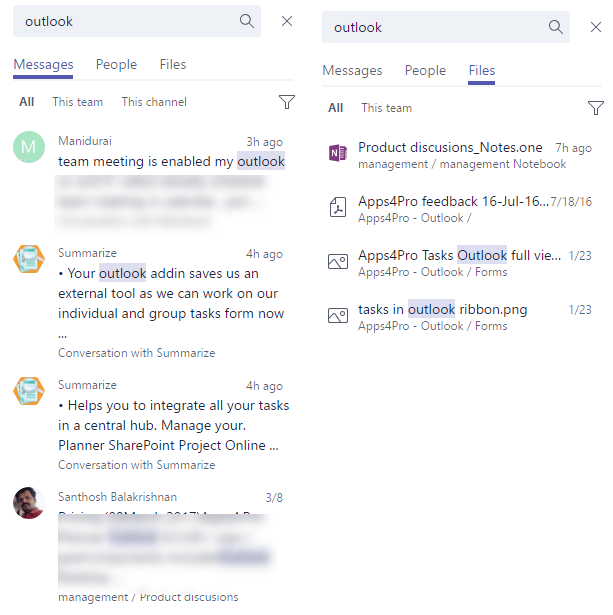 New additions in Tabs
There are lot more new surprise additions in Tabs like SmartSheet, Asana, ZenDesk, HootSuite etc…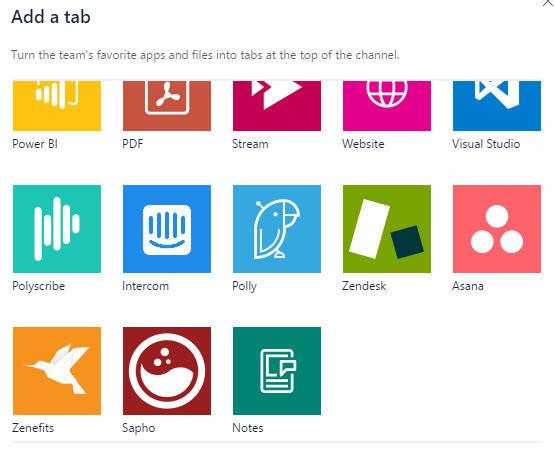 Microsoft made a great product to integrate anything with Teams and chat on that.