1 min to read
Conditional Access for the Office365 suite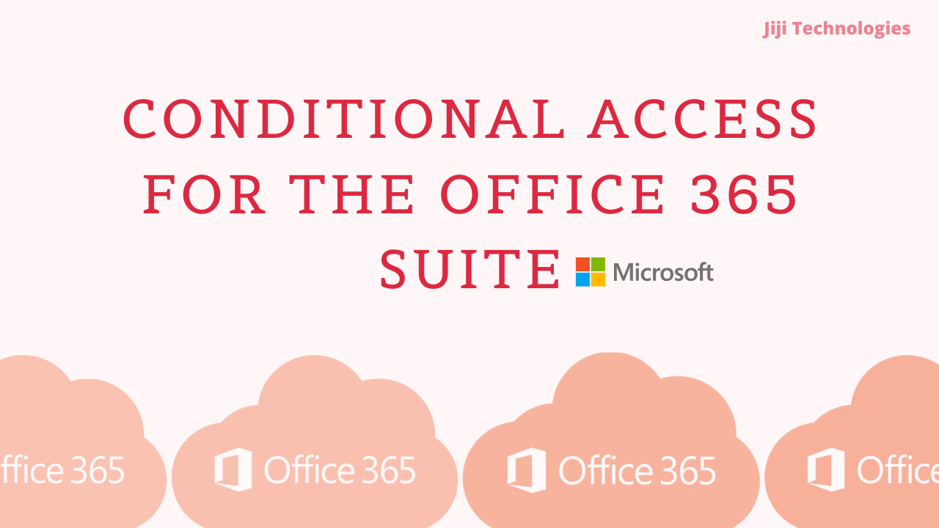 Conditional Access for the Office 365 suite
Microsoft releases a preview of Office 365 as an application in Azure AD Conditional Access Policies. This feature includes Office 365 services as a single client app.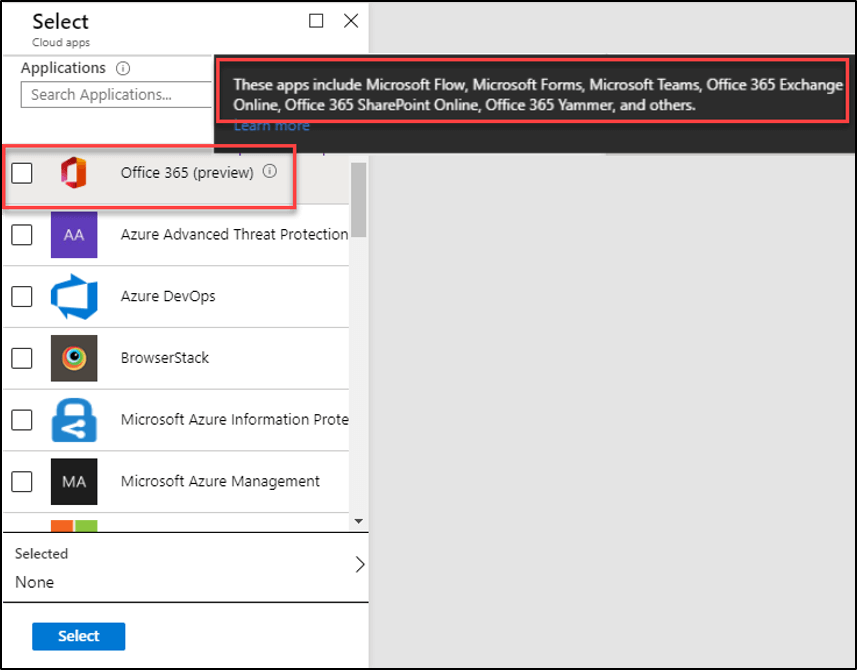 What is Office 365 suite in Conditional Access - Policies?
Previously admin can assign cloud apps like SharePoint, Microsoft Teams, Microsoft Flow, Microsoft Forms, etc.., individually through Conditional Access Policies, this causes chaos in apps like Microsoft Teams which have dependencies on other app SharePoint, Exchange.
To overcome this chaos Microsoft now includes all these services at Office 365(preview). The following are the applications that are included in Office 365 (preview).
Microsoft Flow
Microsoft Forms
Microsoft Stream
Microsoft To-Do
Microsoft Teams
Office 365 Exchange Online
Office 365 SharePoint Online
Office 365 Search Service
Office 365 Yammer
Office Delve
Office Online
Office.com
OneDrive
PowerApps
Skype for Business Online
Sway
Admin can also choose to Exclude individual app at Office 365 (preview)
Where to configure Conditional Access-Policy with Office 365(preview)?
You can configure this Office 365(preview) as same as normally you construct before.
Go to Microsoft Azure → Conditional Access-Policies → create New policy → Cloud apps or actions → Select apps → Office 365(preview).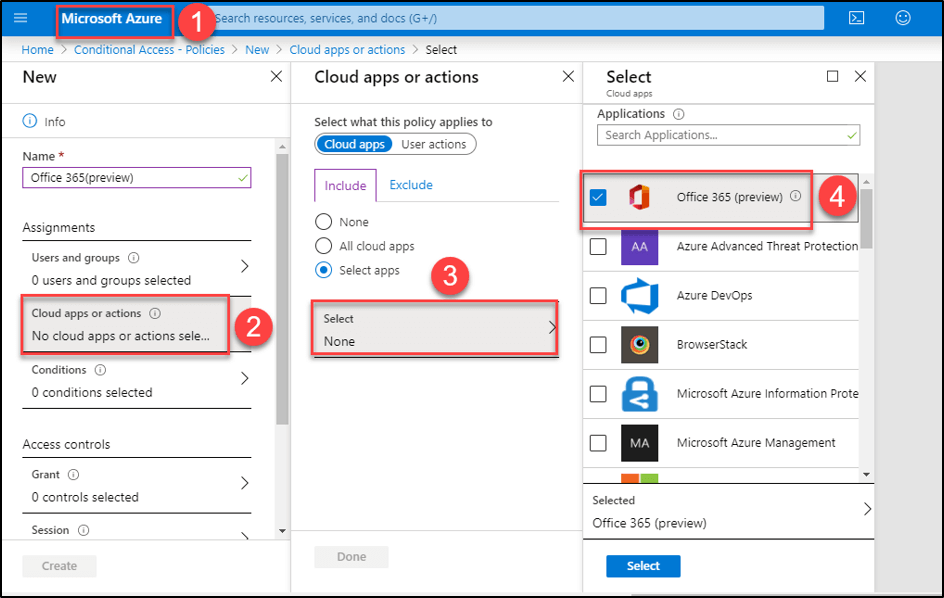 Excluding the individual app with Office 365(preview):